Description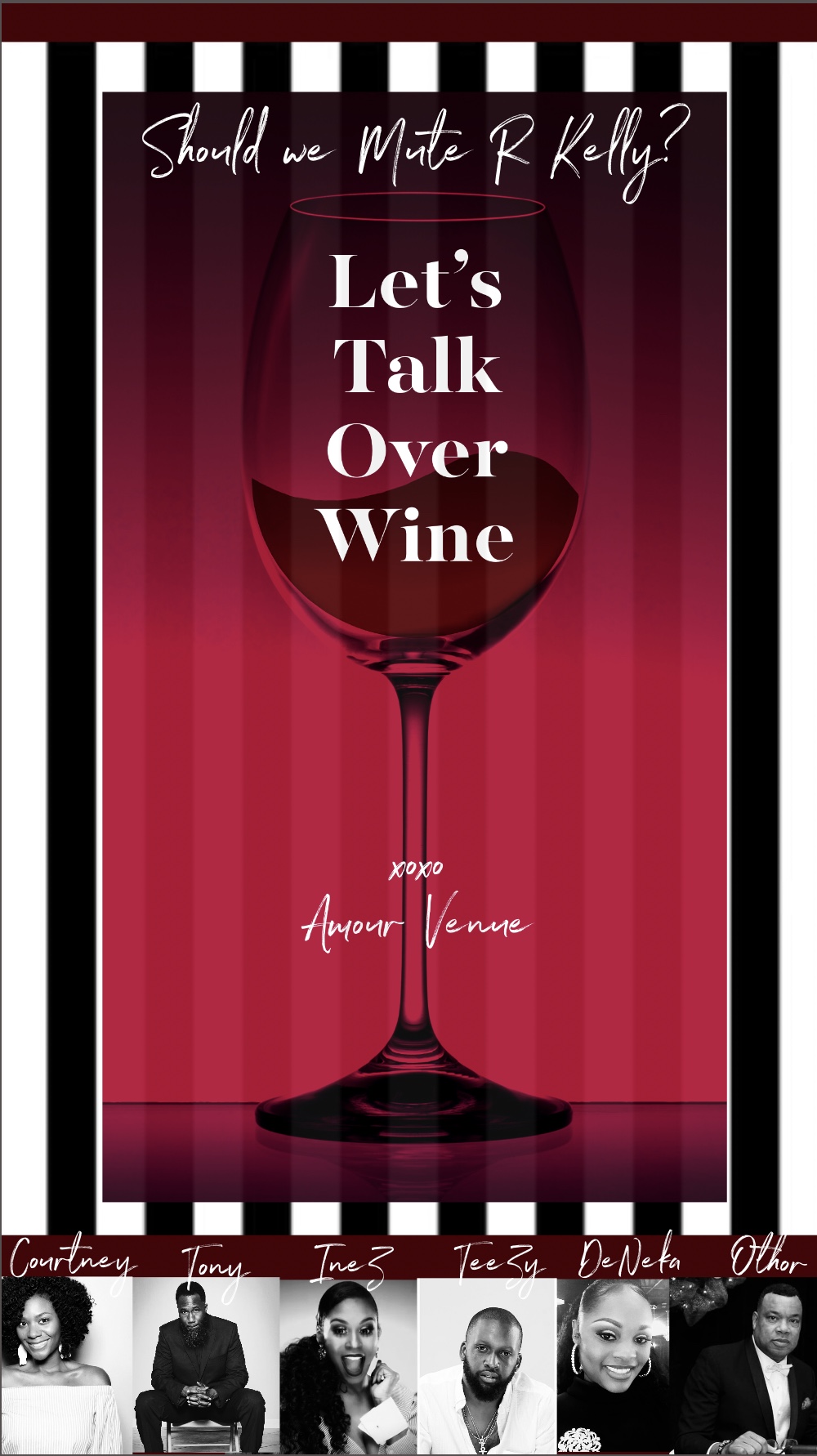 Are you ready for Truthful talks with Adults?
Let's Talk Over Wine is an interactive relaxed environment event, that will give you the opportunity to voice your honest opinions and/or questions on some of the most controversial topics with mature peers.
SHOULD WE MUTE RKELLY? Let's talk about it!
---
Our Moderators for this event:
Othor Cain, Tony Yarber, Inez Doe, Le'Courtney Harness, Teezy Thomas and Deneka Douglas
DOOR OPEN AT 7:00PM - CONVERSATION BEGINS AT 8:00PM
MUST BE 25 and OVER TO ATTEND
CASH BAR ON SITE
*EARLY ARRIVAL STRONGLY SUGGESTED.