Arts & Culture Finance by Nesta and Key Fund are delighted to be working with Good Finance to bring you this Let's Talk Good Finance event.
About this event
This event is for charities, social enterprises and community businesses working in the Arts, Culture and Heritage sector who would like to learn more about how social investment could be a useful financial tool.
About
Let's Talk Good Finance offers social enterprises and charities the opportunity to:
Hear from charity and social enterprise leaders who have already accessed social investment in the Arts, Culture and Heritage space.
Learn about different types of social investment and better understand when social investment is not suitable or appropriate.
Find out what resources & support is available around social investment.
Ask questions in a safe and non-judgemental space.
This event is open to all social enterprises and charities across the UK, so please join us to find out more.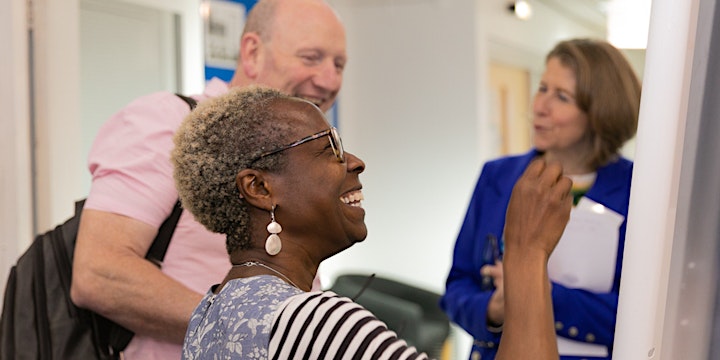 Agenda
Welcome and Introductions - 2pm
Melanie Mills, Senior Director Social Sector Engagement at Big Society Capital
What is Social Investment? - 2.15pm
An overview of the types of social investment available and how to use the Good Finance platform
Hear from a Peer: The warts and all of social investment - 2.30pm
Paul Burns, CEO at Tees Music Alliance and Adrian Bean, Lead Investment Manager at the Key Fund.
Tara Cranswick, Founder at V22 and Seva Phillips, Head of Arts and Culture Finance at Nesta.
Annoushka Deighton and Simon Borkin at Friends of Stretford Public Hall
Social Investment Update - 3.40pm
Arts, Culture and Heritage stories - organisations who have taken on social investment in this space.
What does recovery from covid-19 look like for your organisation? - 3.45pm
Optional networking - 4pm
Event close - 4.30pm
Please note we will also share your contact data with our event partners, Good Finance & Big Society Capital. To see the relevant privacy notices, visit:
www.goodfinance.org.uk/privacy-policy
www.bigsocietycapital.com/privacy-policy