Description
Join us for a 90 mins session on Digital Marketing Tactics That Last - The Basics and find out what the marketing experts have not been telling you.
1. Discover the concept of EVERGREEN DIGITAL MARKETING
2. Discover the 3-Layer Circle of Evergreen Digital Marketing.
3. Learn the components of an Evergreen Digital Marketing Campaign
Website, SEO, Content Marketing, Social Media Marketing, Chatbot Marketing, Email Marketing, Search Engine Marketing (SEM) and Digital Analytics.
4. Learn how you can save and stretch your marketing dollar to the max with Evergreen Digital Marketing.
5. Discover the importance of Copywriting in Evergreen Digital Marketing.
Registration is from 6.30pm to 7pm.
Sharing starts at 7pm.
---
About the Speakers.
Johnathan Tan

Formerly the Head of Marketing and Communications for Entopia by Penang Butterfly Farm, Johnathan Tan is also the owner and founder of Seraph Studios. A homegrown digital agency that aims to help local businesses strive in the digital age. Having more than 15 years of graphic and web design experience and over 10 years of marketing communications experience, his aspirations are to educate local business owners on the ways of digital marketing and help them grow in the new millennium. While not busy working on clients' campaigns and web presences, he likes to read business and marketing literature to keep up with the only constant in life, change. When a quiet and somewhat introverted person takes his courage to stage to share his digital marketing knowledge, what's keeping you from digitally transforming your business marketing?
Shuan Thing,Goh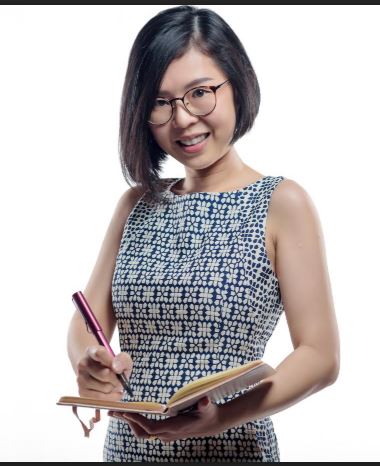 Shuant is a copywriter and content marketing strategist. Some of her works include SEO content writing, branding and sales copywriting, technical, and creative writing for a myriad of industries. An advocate of infographics and effective content, she has helped numerous clients in marketing strategy, achieving business goals, and solving messaging challenges for more than a decade. She's active in the community that includes leading the Women Will in Penang, an initiative by Google, and GBG George Town, advocating technologies for women, and growth in life, work, and business. When she's not writing, you will find her chasing lines in her favorite books from a broad range of genres while enjoying delicious coffee.

Please note the Refund Policy is NO REFUND. Thank you.
Parking is available at the vacant MBPP car park lots along the street, alternative to park at Victoria Garden Hotel's parking as it is a 3mins' walk to aCAT Penang.
https://goo.gl/maps/xrfsGYwMcpedCVTE7