About this Event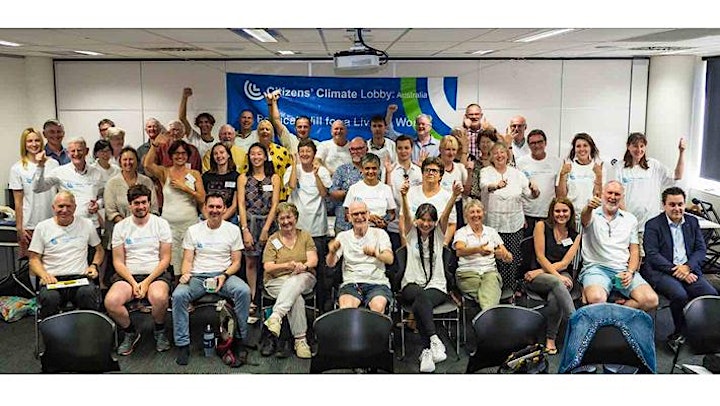 Dr. James Hansen, NASA Goddard Institute: "Most impressive is the work of the Citizens' Climate Lobby, a relatively new, fast growing, nonpartisan, nonprofit group. If you want to join the fight to save the planet, to save creation for your grandchildren, there is no more effective step you could take than becoming an active member of this group."
Join us for an intro night to learn:
How you can make a real difference leveraging a big climate solution
About Citizens' Climate Lobby in Australia and our global network
How you can get involved in your local electorate of Bennelong
Everyone is welcome.
Minors must be accompanied by a parent/guardian.
The hotel's function room and amenities are ambulant disability accessible.
Optional: food and drinks available for purchase at the hotel's bar and bistro. Those wishing to have dinner are encouraged to arrive early and eat before the meeting commences.
Where:
Function Room, West Ryde Hotel (corner Victoria Rd, Chatham Rd & Dickson Ln).
If you enter from Dickson Lane, walk up the steps to the beer garden area and we'll be immediately on your right, behind the glass doors.
Public transport (West Ryde train station is a 2 minute walk, and plenty of buses), walking or cycling are ideal ways to travel to and from the venue. If driving, parking is available in the surrounding streets - be sure to check for any sign-posted parking restrictions.
Questions?
Please contact us via the link below.