About this Event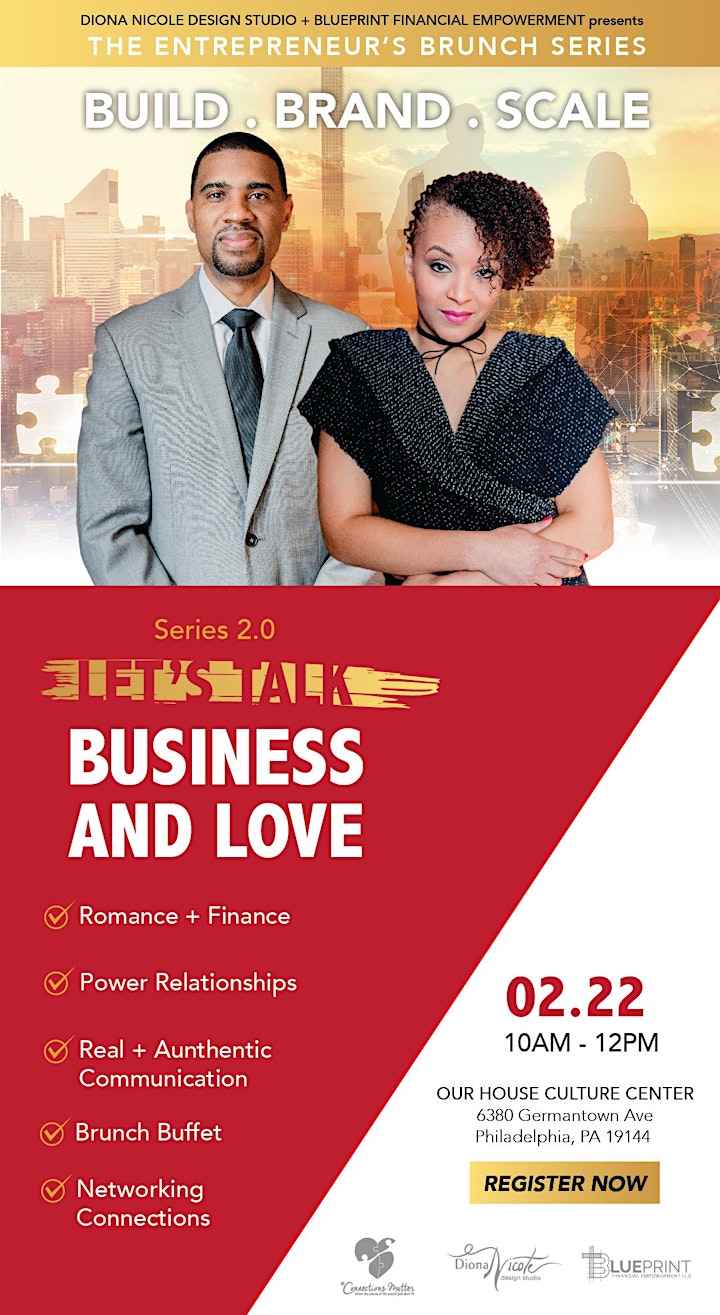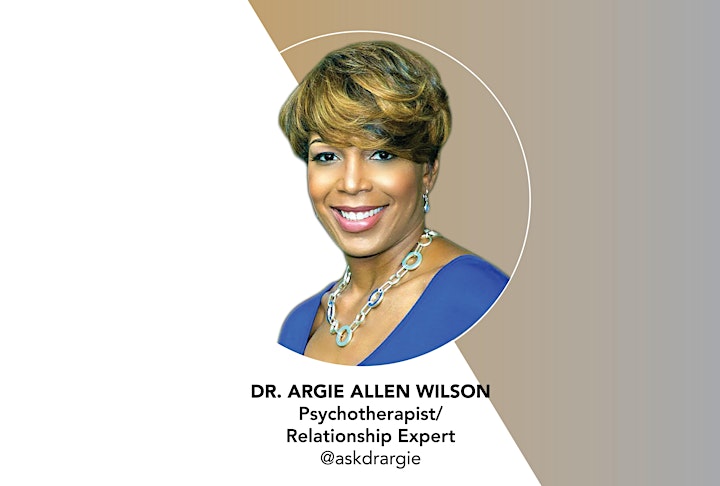 As Valentine's Day approaches..."Let's Talk Business and Love" and the impact that these two have on one another. Society's wisdom would say that these areas don't mesh very well together but we say otherwise! Pursuing your vision as an entrepreneur does not have to come at the expense of losing love. You can still manage to achieve your professional dreams AND build loving relationships at the same time. It all boils down to how you put in the work and what tools you use to do so!
As the old saying goes "You can't have romance without finance"...and being a boss definitely comes with a cost. It's not always sexy and often times couples experience a shift when one partner decides to step out on faith into their entrepreneur journey. The support may not always be there during those sleepless nights and endless deadlines. So how does this affect the ones we love? What about being "couplepreneurs"? What about loving our children and maintaining strong friendships? Can you balance it all?
What To Bring:
Your open mind and a loved one (not mandatory). Since this workshop is beneficial for individuals, couples and loved ones, we are encouraging you to bring someone. Discount ticket available when registering together with a friend, family member, spouse, significant other, or business partner.
What You'll Get:
Come brunch with us and gain expert insight from our guest speaker, Dr. Argie Allen Wilson. Her valuable expertise will propel you in having the Courageous Conversations that are necessary in business and love. Dr Argie is a world-renowned Psychotherapist, Relationship Expert, Published Author and sought-after Speaker.
With over 25 years' experience as a Relationship Therapist, Dr. Argie Allen Wilson is the former Director of Clinical Training at Drexel University's Couple & Family Therapy Department and is the founder and CEO of F.A.I.T.H. Inc. (Family and Individual Therapeutic Healing) and with her husband she is the co-founder of Connections Matter LLC. She received her Doctor of Philosophy degree in Couple & Family Therapy in 2009 from Drexel University and her Master of Family Therapy degree in Marriage & Family Therapy from Drexel University (formally Hahnemann University) in 1998. Dr. Argie is a renowned national television and radio personality, often appearing as a relationship expert on The Today Show, MSNBC, CNN, Radio One, The Tom Joyner Morning Show with Jacque Reid, iHeartRadio with Patty Jackson, Radio One "Philly Speaks" with Senator Vincent Hughes, Good Day Philly on Fox29 News and more recently the Mel Robbins show. Also, she has an Emmy nomination to her acclaim. Dr. Argie's vision is to speak love, light & life into diverse global communities, empowering all people to live life to their fullest potential by helping them develop the "how to" skills, tools and coping strategies necessary to have and maintain healthy relationships in every area of their lives. Her mission is to make a difference globally by creating a generational movement that will radically shift our relationship culture, impacting the masses both personally and professionally.
By making the investment of your attendance you can expect to leave with the following:
• Successful tools & resources to help you navigate Business and Love.
• Effective strategies to help build powerful relationships with your partner, children, and family.
• Proven expertise to help you engage in real & authentic communication as "Couplepreneurs".
• Networking opportunities and business connections with other
visionaries
• Enjoy a deliciously catered Brunch
---------------------
The Entrepreneur's Brunch Series. A professional on-going workshop series developed with the top visionaries in mind that are serious about elevation. Learn how to Build, Brand and Scale successfully through gaining expert knowledge, coaching and networking with other entrepreneurs in the city. Expect guest speakers and exclusive access and offers only for members that register to this professional event series.