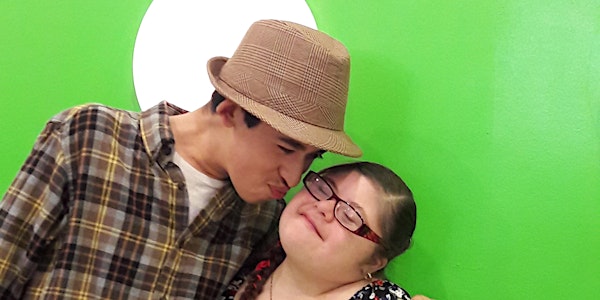 Let's talk about SEX
By Fragile X Association of Southern California
Date and time
Sunday, December 1, 2019 · 1 - 5pm PST
Location
Miller Children's & Women's Hospital Long Beach 2801 Atlantic Avenue Long Beach, CA 90806
Description
Join us for an informative lecture with Dr. Ioana Pal, PsyD fromStramski Children's Developmental Center, Fragile X Clinic in a lecture on how to start having the uncomfortable conversations about sex with our kiddos.
---
The Conference Room is on the 1st floor of the Miller Children's Pavilion. The receptionist in the lobby of the Pavilion can direct you. Parking is $6.
Who is this for: This is for parents and caregivers of kids with developmental delays who are approaching preteen and teen years.
---
Dr. Pal is the clinical psychologist at the Stramski Children's Developmental Center, Fragile X Clinic, Memorial Care Miller Children's & Women's Hospital Long Beach, where she supportsthe medical team through psychological assessments, appropriate referrals, treatment recommendations and support for patients and their families.
Families can expect to learn:
-Brief review of development (physical and emotional aspects)
-boys vs girls
-consideration for gender difference in FXS
-Cognitive functioning and anxiety
-strengths and limitations of understanding
-Safety and boundaries
-behaviors allowed at home vs in public
-legal consequences
-social media and online presence
-protection
-Parents'/caregivers role:
-comfort level
-having an open discussion about safety, pleasure, relationships, respect and shame
-Role playing exercise (talking about sexuality and sex as a group)
-Discussion strategies (mom vs dad)
-Resources available.
---
About the organizer
The Fragile X Association of Southern California was formed in 1996 to promote public awareness of Fragile X Syndrome with special emphasis on educators and health professionals; provide a forum for families of children with Fragile X to meet and share their ideas, concerns, and problems; and support scientific research on Fragile X Syndrome. We are run entirely by volunteer parents of children with Fragile X Syndrome, and are a California non-profit organization.
Though our official mailing address is in Burbank, our membership is actually spread out among Ventura, Los Angeles, Orange, Riverside, San Bernardino counties and we have recently adopted San Diego County as well. As an association, we participate in resource fairs and other community events throughout Southern California several times per year. We also hold Family Fun Days 4-5 times per year, at different locations within our membership area, where families affected with Fragile X can get together and enjoy activities like bowling, picnics, etc. while getting to know each other. In addition to our Family Fun Days, we periodically host informational seminars for our member families and local professionals, bringing in speakers on important topics such as behavioral interventions for children with Fragile X, legal issues including conservatorship and estate planning, genetics, Fragile X related conditions, drug studies, and more. We also helped to establish, and continue to support, a Fragile X clinic at Miller Children's Hospital in Long Beach.

Our board of directors meets quarterly, in Whittier. We encourage you to attend one of our board meetings; if interested, please email us at info@fraxsocal.org for more details.

Fraxsocal.org has been serving the Southern California Fragile X community online since 1998.