Join Fusion + Charlie Johnson, a proud transgender Realtor®️, for a discussion on creating safe/inclusive work spaces for LGBTQIA2S+ folks.
About this event
When: Wednesday, January 13, 2021 from 6:30pm to 7:30pm
Where: Via Zoom
The best workplaces are ones where employees feel valued, heard, and most importantly, respected. Feeling and being respected in the workplace can often be tied to workplace culture – how team members are treated by leadership and their peers, and how willing and able they are to be their true self, for example, can impede or elevate someone's productivity and overall employment satisfaction.
At all levels, from management to peer-to-peer interactions, we all play a role in creating safe, respectful and inclusive places of employment.
Join Fusion Halifax and Charlie Johnson, a proud transgender Realtor®️, on Wednesday, January 13 from 6:30pm to 7:30pm for an engaging discussion on creating safe and inclusive workplaces for the LGBTQIA2S+ community.
During this one-hour session, Charlie will discuss:
- Normalizing pronouns
- LGBTQIA2S+ discrimination in the workplace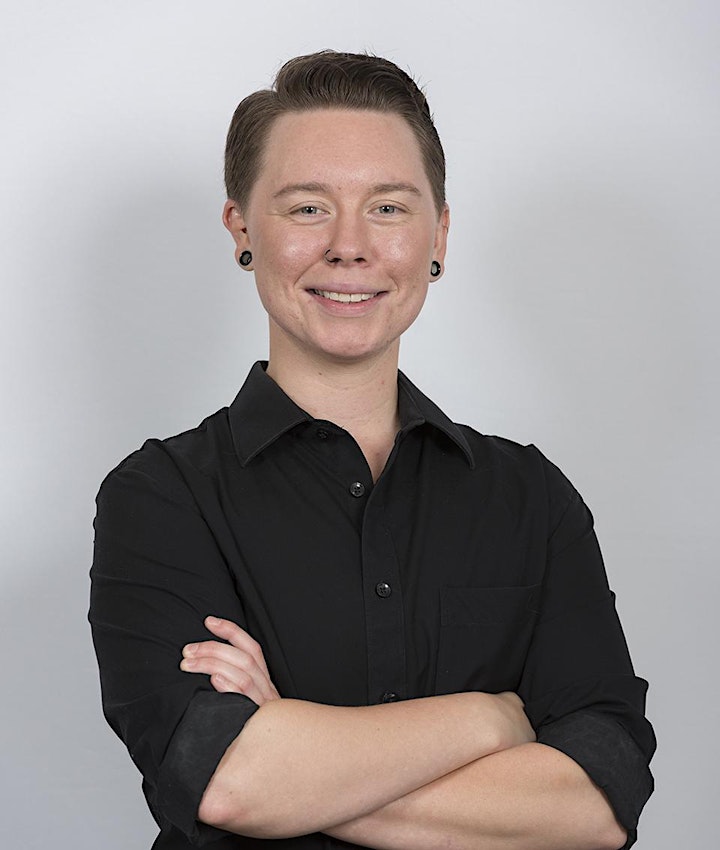 About Charlie Johnson:
Charlie Johnson is a proud transgender Realtor®️, representing the LGBTQIAS2+ community within Nova Scotia. He operates his real estate business under the name Queer Realty, which offers inclusive, non-discriminatory, and safe real estate services to all.
Johnson is on the board of directors of the pivotal Nova Scotia Rainbow Action Project (NSRAP) and an active member of Pivot, a community health leadership program for LGBTQIAS2+ people launched by the Community Based Research Centre (CBRC) and NSRAP.
For years, Johnson has worked hard to bring communities together by playing lead roles in community development projects. These roles include but are not limited to being the executive project director for the Annapolis Valley Regional Library's Wolfville Media Makery project, which provides the community with free media-making tools, resources and mentoring. He's also helped bring awareness to the increasing need for mental health support in Nova Scotia by founding the initiative #SOSNS.
Adding to his diverse background, in 2018, Johnson was a finalist on the hit television show MasterChef Canada, and two years in a row, he placed in the top 100 songs nationally in CBC's music competition - Searchlight.
He studied commerce at Saint Mary's University and music business at Nova Scotia Community College.
Johnson strives to be a key player in creating positive change within his community and being the change he wants to see.