Let's Play Ball! Valley Forge CPCU Summer Baseball & Billiards Outing
Description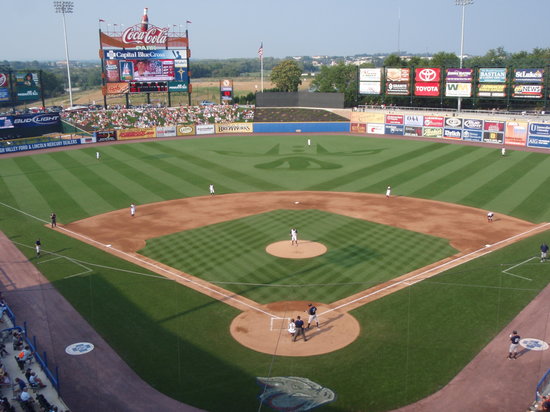 Come out to the ballgame and enjoy good food, drinks, and fellowship with your Valley Forge CPCU Chapter members! See the Allentown Iron Pigs vs. the Charlotte Knights (AAA affiliate of the Chicago White Sox) duke it out on the field !!
Includes: Tickets, Food (starts one hour before the game) from 12:30 PM to 3 PM, Unlimited Soft Drinks thru the middle of the 8th inning - Air Conditioned Suite, Billiard Table, Cash Bar, Fellowship, Networking and Great Baseball. (Free Parking passes for 1st 12 Valley Forge member registrants - $5 parking per vehicle thereafter)
When: Sunday - August 11 - Gates open: 12:00 PM and Game starts: 1:35 PM
Where: Coca-Cola Park, 1050 IronPigs Way, Allentown, PA: Billiards Suite
Cost: Paid Members of the Valley Forge CPCU Chapter and their guests: $17.50 per person Non-Paid Members and Others: $50
* This is a subsidized social event for Valley Forge CPCU Chapter members and their guests.
* Please note, there is a (6) ticket limit for Paid VF Chapter Members + Guests & Others.
We look forward to seeing everyone at the game!!
- Your Valley Forge CPCU Society Chapter Board
Eventbrite Registration URL: