Free Online Meditation class - Every Wednesday @ 6:30pm
About this event
Hi There! Thank you for stopping by. All classes are online until further notice.
Where : https://zoom.us/j/6029561922 (Password : 108)
We are excited to share with you a very easy, simple & effective way to attain & grow in Meditation. Sahaja Yoga, started in 1970 by H.H. Shri Mataji Nirmala Devi, is a natural way to get Self-Realization which helps us to get into Meditation effortlessly. Some facts about Sahaja Yoga
Practiced all around the world & always free of cost because it is based on the system that is already born with us. Non-Profit Organization.
There is no special attire needed to practice it. Being comfortable is more important.
Similarly, one can sit on ground or on chair, as one is comfortable.
After Self-Realization, once starts to feel his/her energy on finger tips or top of the head. One is also able to find out what chakras are not in balance(if at all).
Once becomes his/her own master, thus knowing the best course of growth in meditation.
Discipline in meditation is important, we recommend daily meditation @ home and once a week group meditation with us.
Read more about Missing & Vision - www.ShriMataji.orgLearn more about Sahaja Yoga - www.freemeditation.comJoin us on Meetup - https://www.meetup.com/syphxaz/Follow us on Facebook - https://www.facebook.com/syphxaz
Email : azsahajayoga@gmail.com
Phone : (602) 956-1922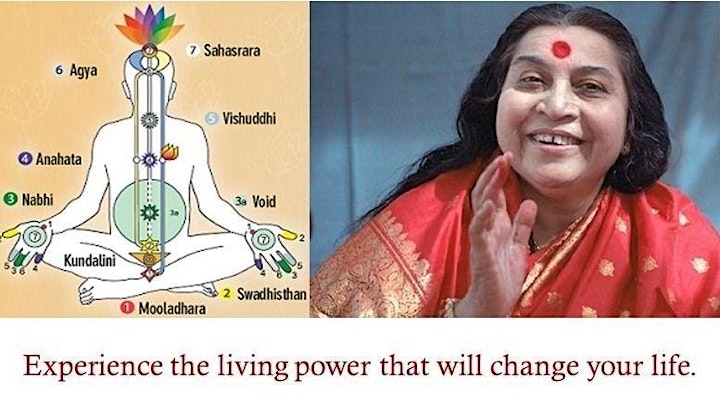 Organizer of Lets Meditate Phoenix - Free Online Meditation Every Wednesday
Sahaja Yoga is a unique method of meditation based on an experience of Self-Realization that can occur within each human being. Sahaja Yoga brings a breakthrough in the evolution of human awareness. It was created by Shri Mataji Nirmala Devi in 1970 and has since spread all around the world.
Through this process an inner transformation takes place by which one becomes moral, united, integrated and balanced. One can actually feel the all pervading divine power as a cool breeze, as described in all religions and spiritual traditions of the world. This is the actualization of such transformation, which is taking place now, worldwide, and has been proved and experienced by hundreds of thousands in over 90 countries.
It is always entirely free of charge, as one cannot pay for the experience of Divine Love.