Let's Just Write! An Uncommon Writers Conference was named one of the best conferences in the US by The Writer Magazine.
About this event
Two days, twenty-plus presenters, workshops, sessions, panels, one-on-one with one of our presenters...and more.Your registration fee includes breakfast both days, one lunch, and dinner on Saturday night at the hotel (cash bar). 
NOTE: The dinner on Saturday evening is free to attendees. You may purchase an additional ticket if you'd like to bring a guest.
The conference will take place at the Warwick Allerton, 701 N. Michigan Ave., Chicago, IL 60611.
Visit our website for more information and to meet our speakers.
Non-members: join CWA for only $25/year and register as a member.
Registration will close on March 12, 2022. There will be no same day registration.
Warwick Allerton Hotel:  The CWA block of rooms reserved for the conference is at the incredible rate of $99/night. CLICK HERE to reserve your room.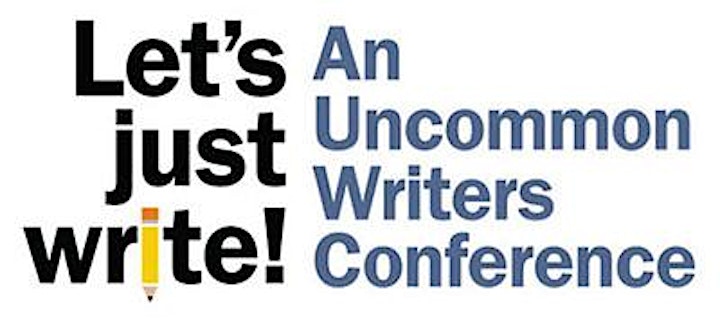 Organizer of Let's Just Write! An Uncommon Writers Conference
The Chicago Writers Association is a federally-registered 501(c)(3) voluntary, not-for-profit organization dedicated to promoting the 4 Cs of writing: creativity, commerce, craft and community. CWA strives to: 
- Foster a visible, supportive writing community;
- Provide genuine, constructive feedback and access to resources;
- Assist writers at all levels achieve their writing goals;
- Build a bridge to unite all facets of Chicago's diverse literary culture;
- Promote Chicago as a place of literary distinction.
CWA members are both professional published authors and those committed to joining their ranks. We span many genres and styles. We are a welcoming community of those for whom written expression is an integral part of their lives.