Description
Being a mom is a tough job! Not only are you responsible for keeping your kiddos fed, naps on a schedule, and running them to a variety of activities, but you need to know the best foods to feed them, keep them on a sleep schedule, make sure the activities are age appropriate yet physically and mentally challenging, and then somehow squeeze in your own self-care.

No wonder you're exhausted! Where's the village when you need it?!

Kids don't come with an instruction manual, and unfortunately, being a mom doesn't come with one either. There is a paralyzing amount of information at your fingertips, and everywhere you turn there's a new fad diet on Instagram, a blog article about ruining your child's fragile emotions, and endless highlight reels of perfectly airbrushed moms with their smiling kids in tow.

How do you sift through it all when there's not enough time in your day to read about it, let alone implement it? Where can you find the best solutions you're looking for? How do you cut through the overwhelm of trying to do it all and actually enjoy your life along the way?

You spend day in and day out giving to everyone around you and often feel like you have nothing left to give. It's hard to pour from an empty cup, and you need to fill your's up first, mama.

Join us at Let's Glow Retreat for Moms. It's a NEW local whole living event designed to bring moms together while sharing simple ways to cut the overwhelm and tools you can use that will make the biggest impact in your life right now.

This is a short retreat for moms, by moms who understand where you're coming from. We glow brighter together!

You'll hear from experts who understand family nutrition, simple natural healthcare, fun fitness ideas, and the real power of mind/body alignment for you and your children.

You will gain clarity and leave with tools you can use right away to simplify your life as a mom and make sure you're taking care of YOU first.

When you make time for yourself, you're happier and in a better place to give to the ones you love most.

Come learn, get pampered, and join in physically and spiritually uplifting activities, all while making new friends and becoming part of a community of amazing women actively supporting each other in this crazy journey of motherhood. All women are welcome to attend, no matter what stage of life you're in.
SEATING IS VERY LIMITED - REGISTER NOW TO GUARANTEE YOUR SEAT!
The agenda for our launch event is packed with goodness we can't wait to share:
Laura Pettit, Founder of Build Mind Body
Stephanie Moore, Founder of Glow Get Healthy
Jessica Walters, Owner of The Cell Gym
Dr. Erica Hargrave, Preferred Rehab
High Fitness Workout with McCall Tycksen, High Fitness GURU
Admission to the event includes all event materials, lunch catered by Kneader's Bakery, plus gifts and raffle prizes from some of our favorite places! Please contact us if you have any dietary restrictions we can accommodate.
We're ending the event with a High Fitness workout led by one of the awesome High Fitness GURU's, McCall Tycksen. Be sure to wear comfortable clothing--preferably athletic wear including athletic shoes, and bring a water bottle.
Doors open at 9:30 AM and we will start promptly at 10:00 AM. This event is for YOU! Mothers with nursing infants are welcome to bring your babies, otherwise, we ask you leave your children at home.
---

Learn about our speakers!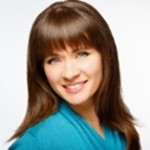 Laura Pettit - Build Mind Body
In early 2010 Laura had just given birth to her second child, her husband was working 80 hours a week, and being a mom was getting hard. She didn't realize it at the time, but she was facing post-partum depression and was searching for a way to make life better. With a bachelors degree in Exercise Science from Brigham Young University as a foundation, she began researching how to improve her family's health. She was hooked! Her 10-year journey has led her to completely overhaul her life, experimenting with everything from natural cleaners, to whole food nutrition, to dietary supplements and essential oils. Laura is dedicating her life to spreading the message of optimal health. In 2011 Laura and her husband, Spencer, founded Build Mind Body which has grown to over 4,500 educators and customers around the world. Laura is passionate about helping moms understand and overcome the things that hold them back from being their best. She loves Pilates, High Fitness, yoga, and anything else that connects spirit and body. A lifelong learner, in her spare time you'll find her researching new ideas, listening to podcasts, or outside enjoying nature and traveling with her family. She and Spencer currently live in Queen Creek, AZ with their 3 children.
Stephanie Moore - Glow Get Healthy
Stephanie has always been interested in health, but she got a shocking wake up call in 2008 when her 25-year-old friend died after a short fight against cancer. Stephanie needed answers and thus began her ongoing journey to understand the human body and how everyday choices affect our health. She has spent countless hours collecting the best health and wellness information available and incorporating it into her family's lifestyle. As each of her four children joined their family, new health challenges arose. Consulting with doctors and other health professionals, Stephanie realized that by following her own intuition, guided by her growing health knowledge, she was able to create the best health outcomes for herself and her family. At the same time, Stephanie was running a successful photography business (from 2009 to 2017) and was regularly recognized as one of the best photographers in her region. While photography was a great way to connect with people, Stephanie's passion for finding answers and educating people about health continued to drive her forward until she founded Glow Get Healthy in early 2019 to finally share her knowledge with the world. Stephanie believes in focusing on the "root cause" of our illnesses and that a simple, holistic approach to health, including a plant-based diet, will strengthen you from the inside out and help prevent future disease. She and her husband, Dr. Michael Moore, live with their children in Queen Creek, AZ.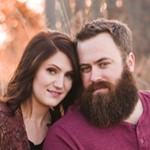 Dr. Erica Hargrave - Preferred Rehab
Dr. Erica was born and raised in Colorado Springs, Colorado where she grew up playing competitive basketball as well as many other outdoor activities like camping, fishing and 4-wheeling. After high school she attended McCook Community College in Nebraska where she got her Associates of Science degree. Her journey then led her to Kansas City where she began working towards her doctorate degree in Chiropractic. She is the 3rd generation to go to Cleveland Chiropractic College! While in chiropractic school she met and married her best friend, Dr. Chris Hargrave. They moved to Queen Creek, AZ in May 2017 to open Life Aligned Chiropractic, and it has been a growing whirlwind ever since, recently expanding into multiple locations by merging with Preferred Rehab. Dr. Erica is the only female chiropractor in Queen Creek, and she has a gift and passion for prenatal and pediatric care. Dr. Erica hopes to help mothers and families in her local community to achieve a better quality of life by showing how proper physical alignment leads to optimal physical, emotional, and mental health. Drs. Chris and Erica just recently welcomed a new addition to their family: an adorable little girl, Adalyn Jo, who was born this past November 2018.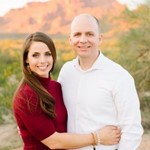 Jessica Walters - The Cell Gym
Jessica Walters has a unique approach to her coaching, which is a result of her background in massage therapy, martial arts, nutrition and aerobics. Her understanding of anatomy and how the muscles work together, coupled with her discipline and study as a third degree black-belt and her love for healthy eating and fitness have all contributed to her coaching. Jessica received a certificate in massage therapy from the Utah College of Massage Therapy. She was among the original instructors when the Arizona School of Massage Therapy opened their doors and taught hundreds of students various modes of massage therapy. She is a third-degree black belt in Ka-ju-ken-bo and has been training in this art since 2002 where she is also an instructor. She is a NASM certified Personal Trainer as well as a AFAA certified Group Exercise Instructor and is currently working towards her Crossfit Level Certification as well as a certification in Sports and Fitness Nutrition. Jessica loves to work with and inspire people to find their inner athlete and to improve their health during the process. Her goal is to teach people to train strong, eat clean, and live fit. She and her husband, Brandon, have 4 children and live in Mesa, AZ.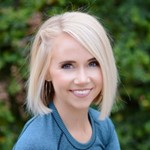 McCall Tycksen - High Fitness
Growing up as a competitive and professional dancer, McCall has always had a passion for movement and fitness. She graduated from Utah Valley University with a bachelors degree in health for secondary education. McCall thrives on empowering others through teaching. She is AFAA group certified and, along with being a High Fitness GURU, she teaches other fitness formats including barre, bounce, and online group training. McCall lives in Gilbert, AZ and enjoys spending time in the sun hiking, swimming, or biking with her husband and three kids, ages 6, 5, and 3. She is passionate about living a healthy lifestyle and sharing that love with family and friends!