Join Integrative Nutrition Health Coach and Team Beachbody Coach Melissa Danielle for this exciting new dance fitness challenge.
About this event
Participation in this challenge requires payment outside of Eventbrite. You only need to choose ONE registration type for access.
Open to residents of US/CAN/UK/FRA only.
Join the positive movement where everyone is welcome! Super Trainer Shaun T created LET'S GET UP! with one goal in mind—to make this the greatest 30 minutes of your day. In a world filled with confusing messages about dieting and body image, now more than ever you need a program that helps you work on your wellness while feeling good about yourself.
LET'S GETUP! is dance fitness that turns every workout into a celebration of self-confidence, body positivity, and joy. Whether your motivation is to lose weight, get healthy, or show off your dance skills on your favorite social media platform, Shaun delivers the moves and the inspiration. He'll help you get the results you've come to expect from Beachbody. Now, instead of forcing yourself to work out, you'll actually look forward to getting up and getting it done.
Shaun takes the free-spirited energy of dance and turns it into a real workout that will help you get real results. Four days a week you'll perform easy-to-follow dance moves with Shaun and the cast showing off their own personal style, so you'll always find someone who inspires you. To elevate the workout and push your fitness to the next level, Shaun throws in a quick hit of high-intensity INSANITY-style intervals to spike your heart rate (there's a modifier showing a low-impact option in every workout). And because this is a complete package, Shaun includes 2 Dumbbell Resistance workouts per week, set to rhythm, so you can build muscular endurance and tone from head to toe while grooving to a beat.
At the end of every dance workout you're rewarded with a final "performance moment" that's perfect for sharing on social media, because why wouldn't you show off those amazing dance skills? And for the first time ever, the workouts include onscreen visual cues called Cameos that help you see what's coming next. No matter how uncoordinated you may think you are, you can learn these dance moves and get great results.
And then there's the music. LET'S GET UP! features everything from pop to hip-hop, swing, musical theater, Latin, rock, and even island grooves. You'll go crazy for the variety as you turn up the celebration with every workout. There are even tracks written in Spanish and French.
If that's not enough to get you excited, Shaun even wrote and performed some of the music himself! He says, "I created amazing tracks to take you on a journey and let you be unapologetically YOU. The music and lyrics will drive you to move, so you can be free to just dance."
PROGRAM INFORMATION
• Program length: 30 Days
• Workouts per week: 6
• Workout length: 30-35 minutes
• Equipment needed: The dance workouts require no equipment. For the resistance workouts, light to medium dumbbells are recommended.
• Audio: English, Spanish, French
• Subtitles: English, Spanish, French
Who is Shaun T?
Beachbody® Super Trainer Shaun T has helped millions of people on their journey to get in the best shape of their lives with his fitness programs and powerfully motivating style.
He's the creator of Beachbody megahits CIZE®, Transform :20®, FOCUS T25®, INSANITY®, Hip Hop Abs®, and now LET'S GET UP!, the dance workout that promotes self-confidence, body positivity, and living your best life with joy and happiness. His love of dance is so contagious, you can't help but want to join in.
Who is Melissa Danielle?
Melissa Danielle is a passionate advocate for lifestyles of health and fitness at every size. A graduate of Institute for Integrative Nutrition, Melissa shows home fitness enthusiasts how to have fun with food and fitness while working towards their goals in a supportive community.
What's Included
VIP Digital Access includes annual membership to Beachbody on Demand, a streaming library of 1500+ workouts plus meal plans and a private BODgroup for participants.
VIP Training Bootcamp includes everything listed in the graphic below.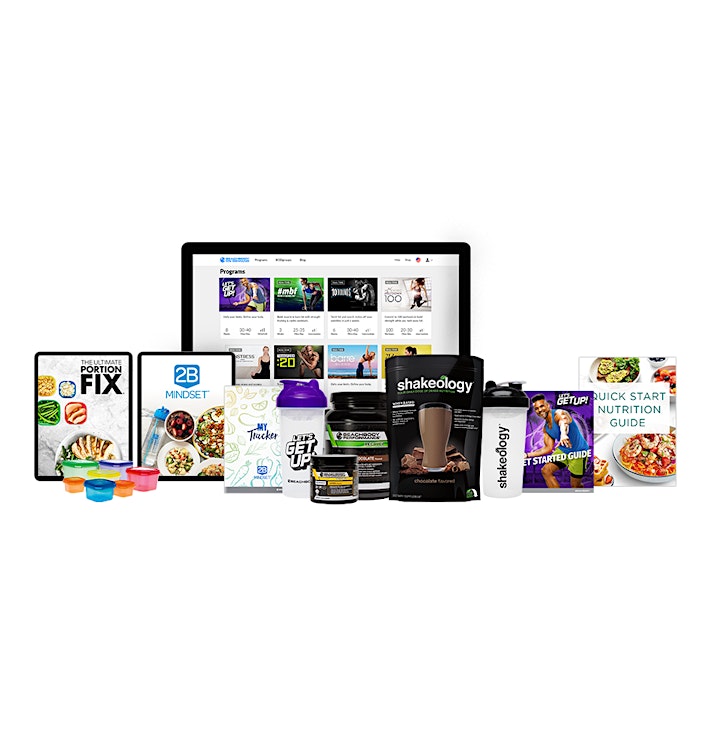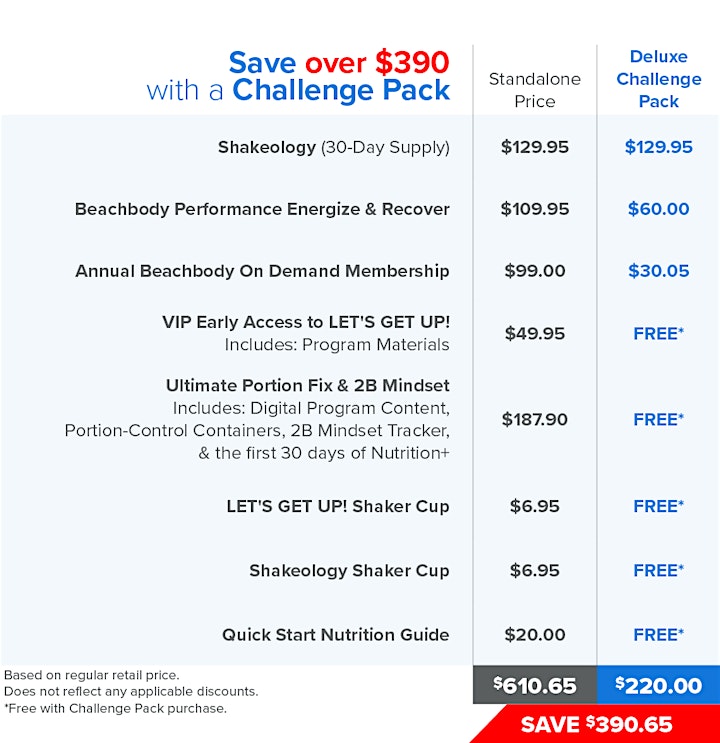 Organizer of Let's Get Up! Dance Fitness Challenge VIP Access
Honeybee Wellness Club is a virtual health club for wellness and home fitness enthusiasts. We support lifestyles of health and fitness at every size. Hosted by Melissa Danielle, Honeybe Wellness Club offers a total wellness solution that include health coaching, nutrition education, on demand fitness programs, nutrition supplements, and more. Find us on IG @honeybeewellnessclub