Description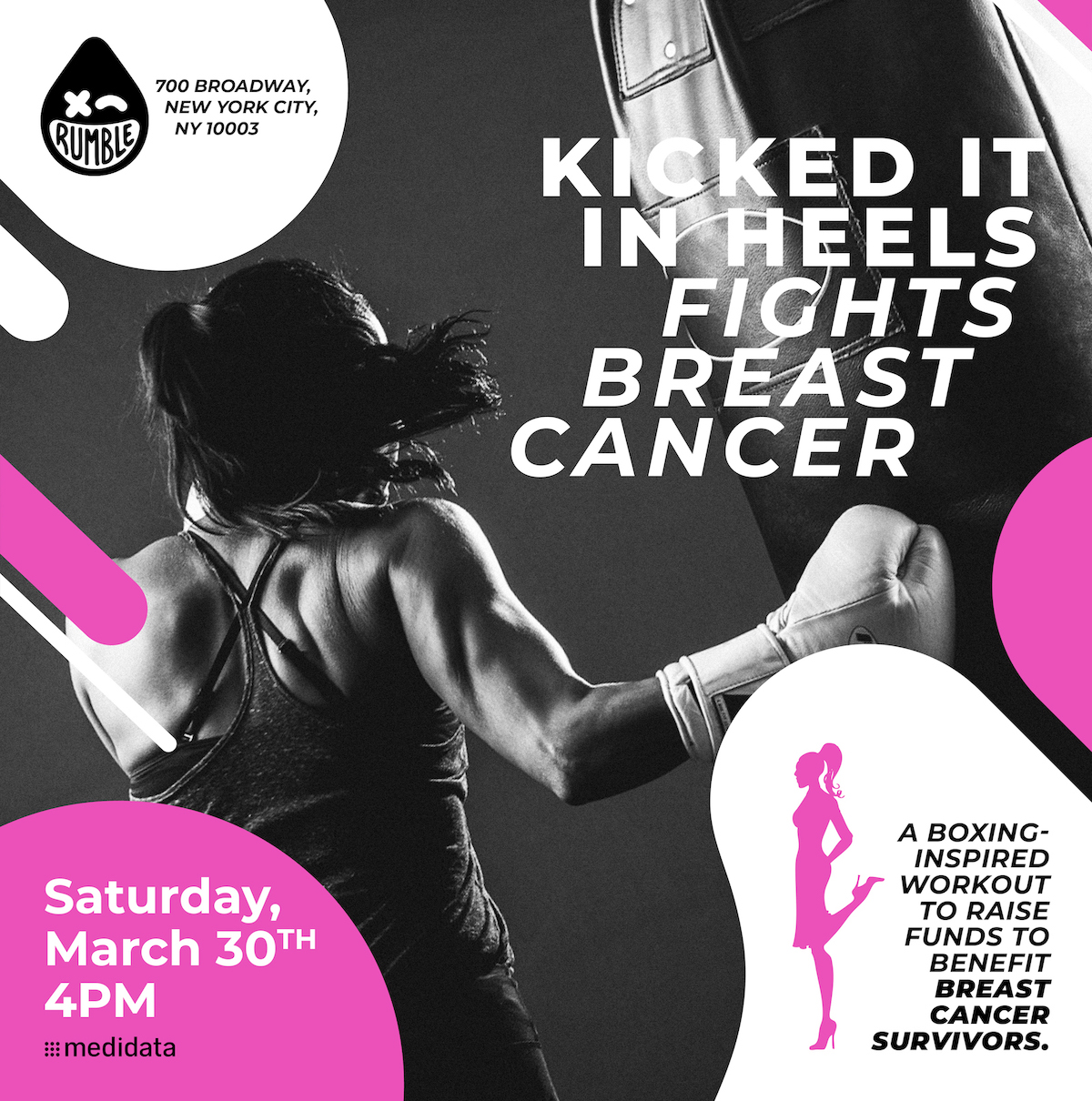 Let's get ready to Rumble!!! We can't think of a better way to kick cancer in the you know what! So come out and support a great cause. Please arrive ready to glove up!

All proceeds raised will support our mission, which is to eradicate healthcare disparities in breast cancer and to promote health in survivorship. We focus on breast cancer survivors, specifically young women and women of color. We provide basic information on screening and highlighting survivors' experiences as they reclaim their normal lives. After diagnosis, we are encouraging lifestyle adjustments and dialogue by offering workshops focused on fitness, beauty and wellness. Kicked It In Heels is also a vehicle to conduct community-based studies that address healthcare disparities.
Special thanks again to Medidata for their ongoing support!
Buy your tickets online now!

Kicked It In Heels is a 501c3 organization, donations and contributions are tax deductible.