Description
**PLEASE NOTE THE LOCATION HAS CHANGED AND WILL NOW BE AT THE HARVARD-EPWORTH CHURCH**

Encouraging and empowering people to act locally binds together the local fabric of a community. People build thriving communities when they invest locally. The entire community benefits when small businesses and investors recirculate their dollars in the local economy.
Over the past five years, Massachusetts has become the national incubator for social ventures, clean technologies, and innovative business solutions to climate change. Climate Action Business Association has developed a free series of reports, Local Emerging Market Reports (LEMR) to offer a spotlight on what we see as further opportunities for leadership in the transition to a carbon free economy.
This is something we all hear too often- "shop local", "think global, act local". But how often do we apply this framework to our energy use? How often do we turn on our light switch without thinking about where it comes from? Local energy empowers communities to work together to make effective investments, leveraging the support and incentives offered by utilities and the state and federal governments. Join CABA for a panel discussion on moving capital to local energy projects and building up value in the local economy.
CABA Member businesses attend for free! Not a member? Sign up here.
Schedule:
6:00-6:30 Networking

6:30-7:00 Panel Introductions

7:00-7:40 Panel Q&A

7:40-8:00 Networking
Speakers:
Charlie Lord - Renew Energy Partners, Principal
Charlie is currently the Managing Principal at Renew Energy Partners, an energy efficiency development and finance firm that he co-launched in 2013. Prior to Renew, Charlie worked for a carbon finance business, C-Quest Capital and as an investment manager at SCRC focusing on sustainable infrastructure and emerging markets. He also founded and scaled two social ventures, Alternatives for Community & Environment and the Urban Ecology Institute at Boston College.
Emily Chessin - Meister Consultants Group, Senior Consultant
Emily specializes in clean energy policy and managing multi-stakeholder consultations. Emily helps governments and regional/multilateral institutions develop and implement clean energy policies, programs and strategies and leads the flagship "NY-Sun PV Trainers Network" providing education and training on best practices to local governments. Prior to joining MCG, she worked at the World Resources Institute on international climate change finance.
Isaac Baker - Resonant Energy, Co-President & Founder
Isaac has two years' experience developing community-based renewable energy projects. In his time at Co-op Power, a regional consumer energy cooperative, he worked to found the co-op's Community Shared Solar Division, forging partnerships with installers, municipalities, and grassroots organizations across the Northeast. Prior to that, he helped found Co-op Power and supported its early business development in energy efficiency contracting, rooftop solar sales, and biodiesel manufacturing. Isaac holds a BA in Environmental Studies from Middlebury College, where he focused on journalism and institutional microgrid and development.
Richard Andre - Vineyard Power Cooperative, President
Prior to his appointment, Richard was a founding director of Vineyard Power, a CEO of an international company, based in the Netherlands, and consultant to several leading private equity firms. He also brings professional experience in sales, supply chain management, project finance and strategic development to his work with Vineyard Power. Richard received a BSc degree in Chemical Engineering from Penn State University and a Corporate Finance degree from the London Business School.
Mark Watson - Boston Impact Initiative, Managing Director
The Boston Impact Initiative invests in enterprises throughout Eastern Massachusetts that address the growing wealth gap and ecological challenges of our times through an integrated capital portfolio. Mark is CEO and Founder of Keel Asset Management LLC, a financial advisory firm that provides socially responsible financial planning and investment advisory services to nonprofits, public and corporation pension plans. Previously, Mark served as President and Senior Portfolio Manager of The Kenwood Group, Inc., as Managing Director of Equinox Capital Management, LLC, and as Vice President, US Portfolio Manager/Analyst at PPM America.

Moderator:
Eric Grunebaum, clean energy consulting via Cambridge Energy Advisors and co-founder of toggle, a startup equity crowdfunding platform focusing on impact investments in clean energy, energy efficiency, urban ag, affordable housing and other revenue generating projects.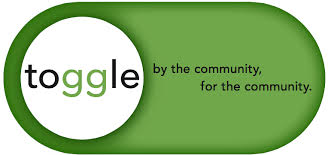 This event was made green by Mass Energy Consumers Alliance by matching the electricity usage with 100% clean, local wind power. To learn more about Mass Energy's 100% federally tax-deductible Green Power Programs and how they support the development of more clean energy projects in Massachusetts, please visit massenergy.org/renewable-energy.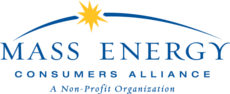 Date and Time
Location
Harvard-Epworth United Methodist Church
1555 Massachusetts Ave
Cambridge, MA 02138