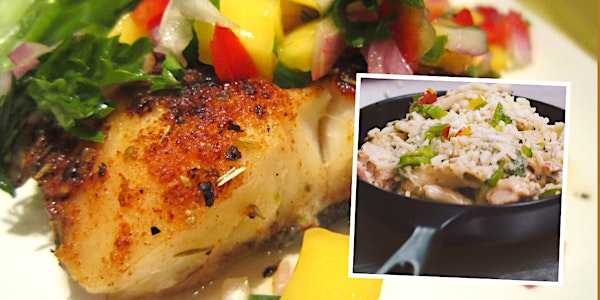 Let's Get Cooking! The Rider Elite Team Cooking Live (Oct 2022)
Join Beth Rider & Executive Chef Jude Walker for a fun & interactive cooking virtual right in your own home for FREE!
About this event
Learn how to make BLACKENED HALIBUT & MANGO SALSA; Cauliflower Fried Rice. Together, we will create irresistible dishes that are sure to be crowd pleasers!