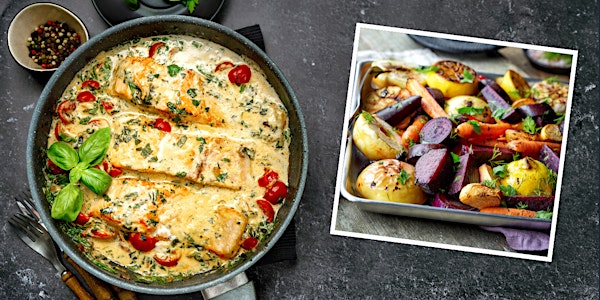 Let's Get Cooking! August 2022 Cooking Class
Join Beth Rider & Executive Chef Jude Walker for a fun & interactive cooking virtual right in your own home for FREE!
About this event
Learn how to make Spinach Tomato Feta Salmon & Roasted Leek Carrot and Parsnips. Together, we will create irresistible dishes that are sure to be crowd pleasers!