Description
Want to know a great way to relax? Doing something artistic is known to get you in a nice relaxed zone. So, let's get arty this Sunday afternoon!
This event will give you the opportunity to become a creative pottery painter in a few minutes. You do not need any artistic ability to join!

You can paint your own mug, plate, bowl and many other items and use them to decorate your home or give your creation away as a present.
I personally have my eye on a huge piggy bank that I can't wait to paint and use to save up my coins!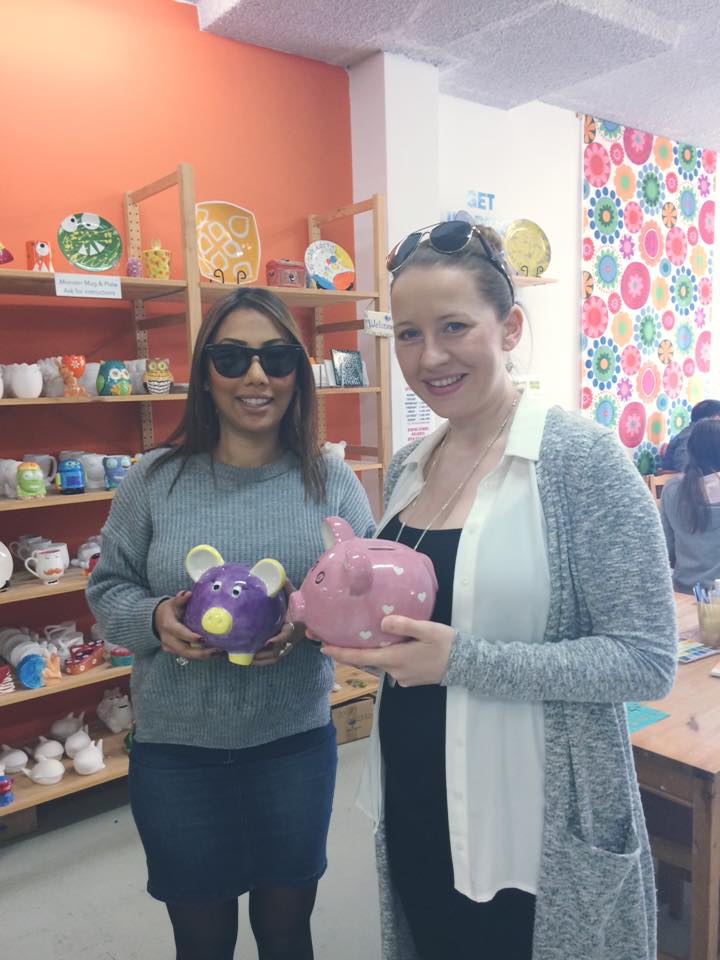 The way that it works is that you choose a sculpture to paint. The price of sculptures range from CZK240 for a plate to CZK700 for a teapot. Then you have access to a selection of paints, glazes, stencils etc to decorate your pottery. Then the product will be professionally fired in a kiln and then you get to take it home and use (all is included in the price of the sculpture).
There is also a nice cafe where you can enjoy a drink or snack while we are painting.
*********************************************************
How to find us:
We will be at the table with the blue balloon.
The venue is very accessible by public transport, you can walk from Jiriho z Podebrad station (green line) or get the tram to Perunova (the venue is across the road from Perunova tram stop)