Description
JOIN US FOR A DAY OF DEBT ELIMINATION TRAINING!!!
MEET OUR REAL ESTATE INVESTOR MITCH NELSON WHO WILL BE TEACHING US HOW TO USE DEBT ELIMINATION STRATEGIES TO PAY OFF OUR BILLS! IT IS TIME TO START THE NEW YEAR NOW!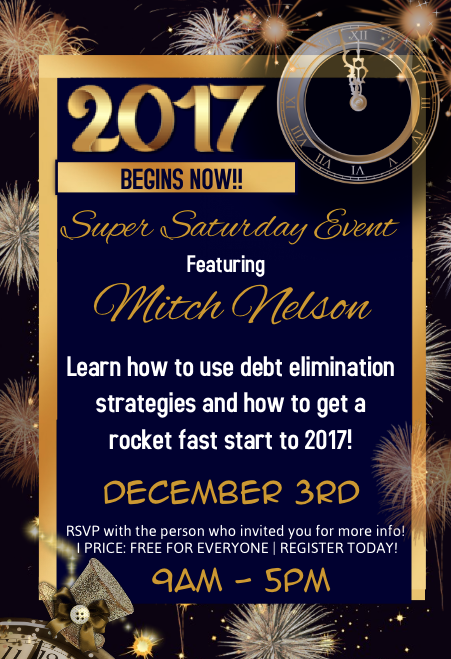 We will give you tips, tools, and advice to begin taking control of your life and propel your real estate career.

Don't miss out the message that can change your life!
It is time to align yourself with people who will hold your hand every step of the way.
Its time to surround yourself with a network of investors who will lift you higher.