Description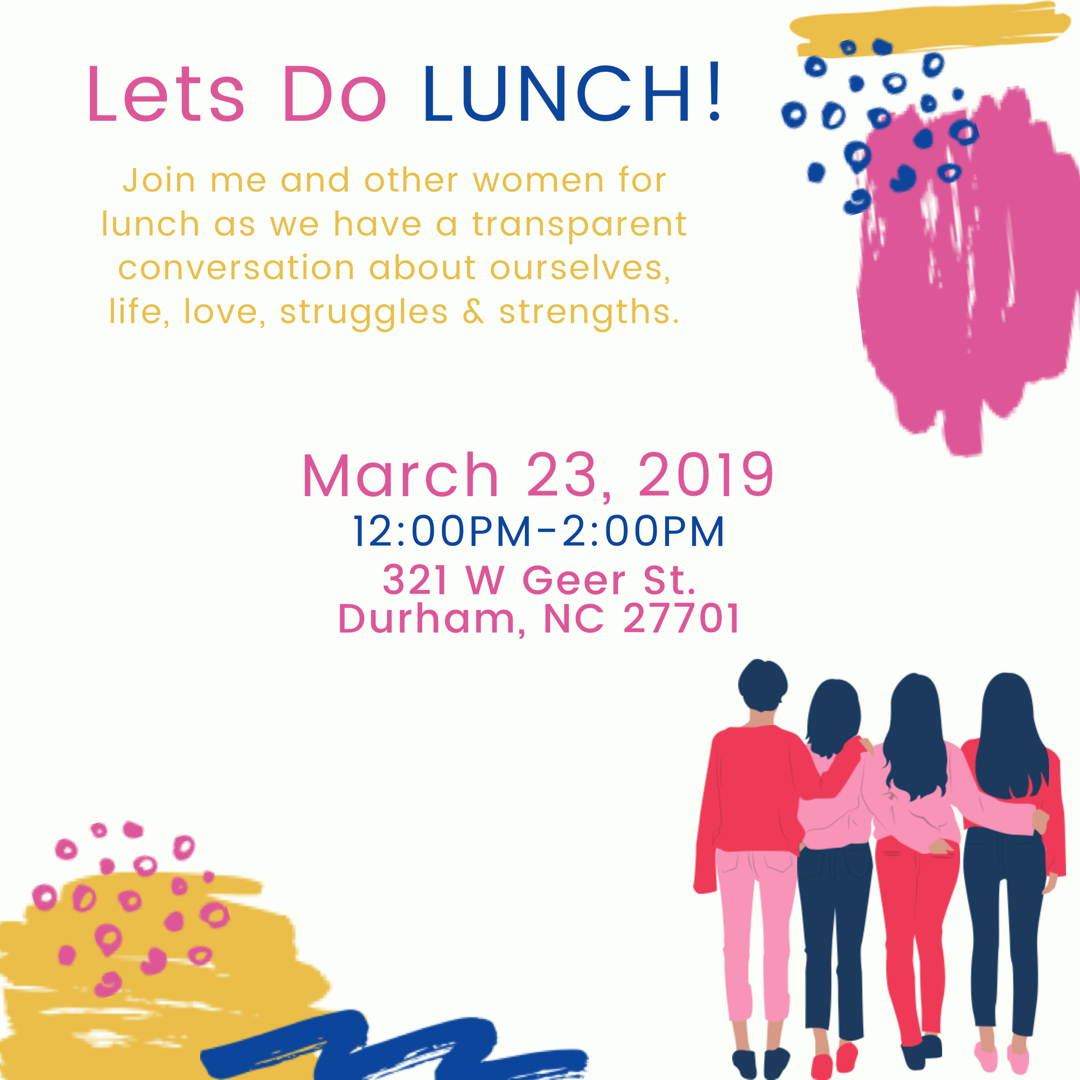 Hey Girl! Lets Do Lunch!
Sometimes you just need to talk about what's going on in your life. You need to know that you're not going through this thing called life alone. I am here to tell you that YOU ARE NOT ALONE. In fact there is always one woman who can relate to what you are going through. The first step we must take is to be transparent about our experiences. Sharing and being transparent with one another provides wisdom, growth and shows how there is strength in vulnerability.
Come join us for lunch as we have a transparent conversation about ourselves, life, love, struggles & strengths.