Description
Join Master Floral Stylist Mitchell Christian for an interactive and educational evening of decking the halls at The Kentucky Castle in our Grand Ballroom. This fun class will focus on using artificial pines, berries, ornaments, ribbons and lights to create a wonderful centerpiece for you and your guests this holiday. During this unique experience, you will discover fun and interesting techniques to create amazing centerpieces to brighten up your holiday season. You will also learn how to make a bow to add to your holiday decorations. At the end of the class you will have a chance to bid on what Mitchell has made. Proceeds from the items sold will go toward The Kentucky Fairytale program. If you would like to bring a floral decoration from last year and any new items you wish to add, Mitchell will be more than happy to help you with that at the end of the class. We look forward to seeing you!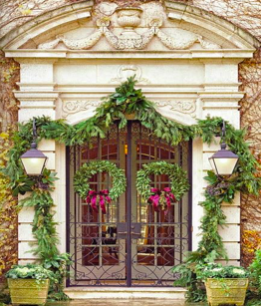 *No refunds or exchanges
Questions? Email Monica@thekentuckycastle.com.