Enjoy this intimate celebration of flavors at our Manayunk studio. Very limited seating.
About this Event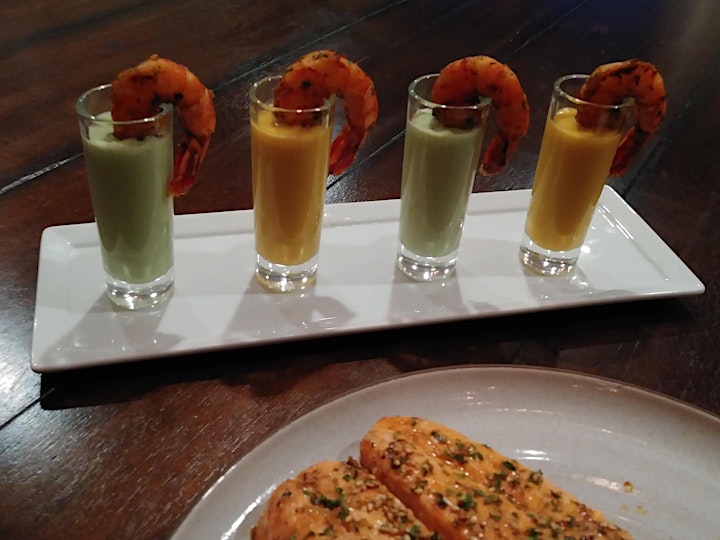 Let's Cultivate Food: EST 2009
At Let's Cultivate Food, we are passionate about simple but flavorful food that creates bursts of joy in each bite - tasty as well as beautiful.
Unlike fashion where there's a new line of clothing every year;  there isn't a new line of produce each season and so many people eat the same foods over and over again.  Therefore, our every day challenge is to get the flavors, aromas, and aesthetics to work in harmony using accessible ingredients and some not-so-accessible.  The goal with our Private Chef Dinners is to present flavor combinations akin to that found in the finest restaurants and created by the highest rated chefs.
While chef Yoon was first recognized for her creativity with Asian Fusion, she can also rock classic Spanish, French and Italian dishes.  Come see for yourself with this intimate celebration of flavors at our Manayunk studio.  Very limited seating (set at 3 couples) and limited engagements for this special event at this time.
9 course Dinner menu + 3 wine pairings
1. Mediterranean inspired fresh & sundried tomato salad w. cucumbers & feta cheese in a citrus balsamic reduction vinaigrette
2. Baked scallops on the half shell w. smoked garlic roasted mushrooms, parmesan & mozzarella
3. A winter crostini w. a soft herbed cheese, our lemon infused fig preserves & honey crushed pistachios
4. Veggie gazpacho shooters w. a spicy shrimp tails
5. French onion soup simmered in a red wine w. a cheesy crusty bread on top
6. Bacon wrapped flank steak lemongrass lollipops
7. Orange pineapple guava lemonade sorbet in a lemon (palate cleanser)
8. Sweet chili glazed salmon on a bed of Spanish herbed rice w. edible petals
9. Kahlua infused fudgy brownie & mini French macaron w. espresso dustings
This is a public version of one of our highly coveted Private Chef Dinner available to only (3) couples at our studio! First come..
About LCF: Let's Cultivate Food is a premier food services company established in 2009.  Our primary focus is Cooking Classes, Private Chef Dinners, and large and small catered events.
This exclusive dinner will be held in our Manayunk Studio, a trendy part of Philly where there's free off-street parking in a private adjacent lot.
* Ages 21+ for this event! This event may fill up at any time based on cross-marketing channels.
For more information and for additional classes we are offering
Click here (to go to LetsCultivateFood's website)
Please note this event is also posted on other sites as well as seen in our social networks.  This event may fill up at any time based on cross-marketing channels.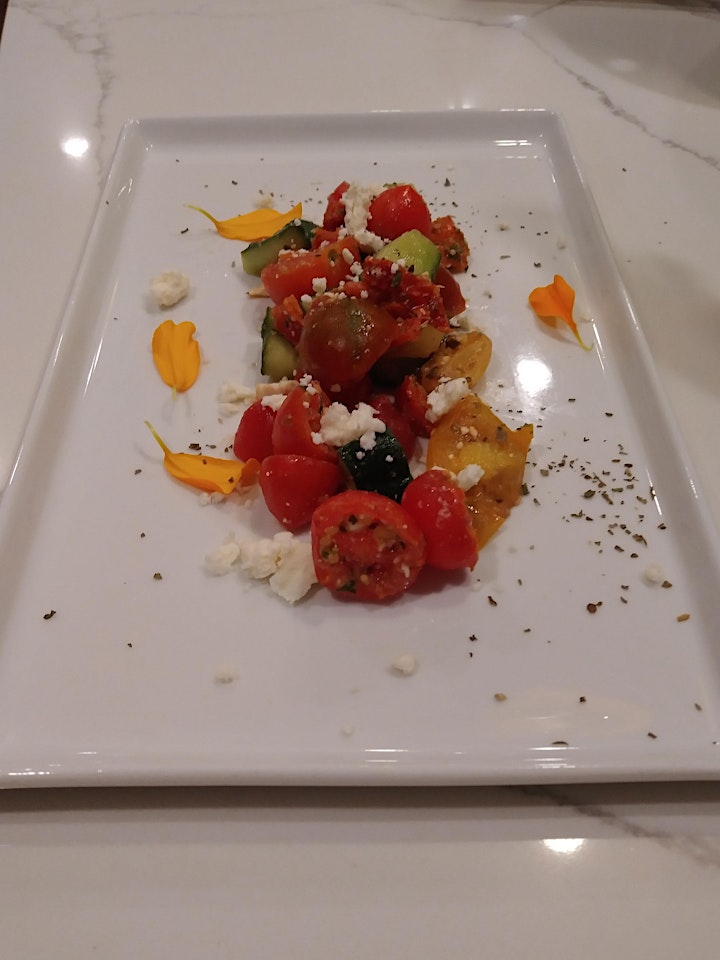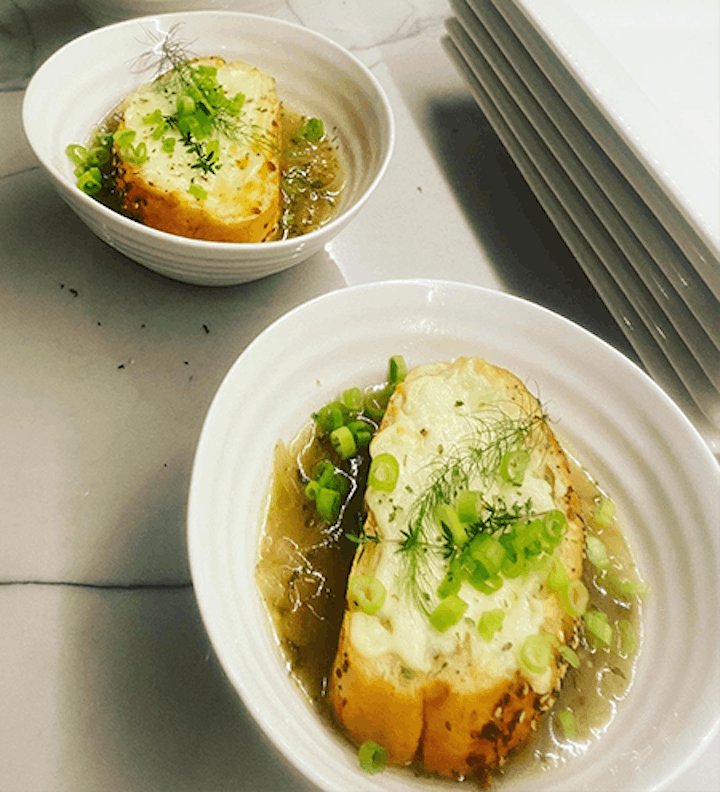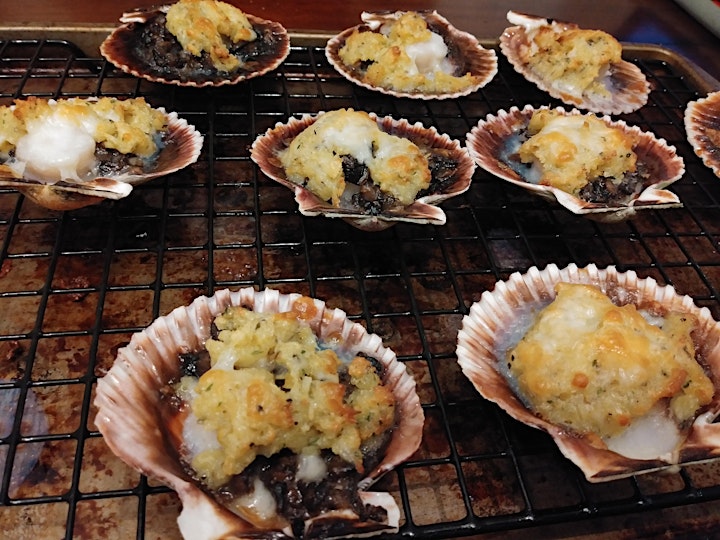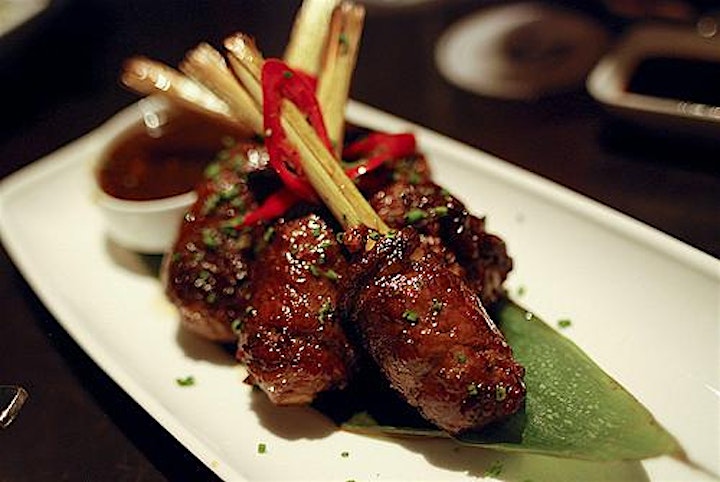 PLEASE NOTE: ALL IMAGES IN THIS AD ARE FROM OUR STUDIO TAKEN PRIOR TO COVID. AT THIS TIME, EVERYONE IS REQUIRED TO WEAR A CDC APPROVED MASK AT ALL TIMES EXCEPT DURING EATING/DRINKING AND HANDS ARE WASHED IMMEDIATELY UPON ENTERING THE STUDIO. USING OUR 12' TABLE WE WILL DO OUR BEST TO KEEP PEOPLE SOCIALLY DISTANCED AND OUR CLASSES HAVE BEEN MODIFIED TO STAY COMPLIANT.
FAQs:
Due to limited event sizes: Two tickets must be purchased. Single tickets will be refunded.
Covid-19 Compliant?
Yes, we are surely Covid-19 compliant. We've always focused on hand washing, wearing gloves when needed, and making hand sanitizer available at all of our classes since day 1. Today, we'll add additional measures including 50% smaller class size for safety, comfort, and peace of mind. We ask that you wear a CDC approved mask and upon arrival – you will be asked to wash your hands. Please reach out to us if you have any questions before booking.
What are my parking options for the event?
We offer access to FREE off street parking in the back. Come in through the back DECK where you'll see hanging string lights and the 2 tiki torches.
DOORS OPEN: 15 minutes prior to class start.
What can I bring into the event?
Drinks are made for the class. No outside beverages, please.
What is the refund policy (updated 3/11/2020)?
If you cannot make this Special Engagement, please email us. You would be given credit of the amount paid toward another Let's Cultivate Food event ONLY if your cancellation is greater than 10 days out. Under 10 days, tickets are transferable to someone else that day but not refundable.
Temporary Update: Officially (email) notifying us with under 10 days out and over 7 days until the event, as a courtesy we will extend to you 100% credit to a future event of your choosing with a rescheduling fee of $9/per ticket. A rescheduling fee of $27/per ticket for notifications to us within 3-6 days until the event. Enrolled events listed as "Sold Out" at the time of your request will incur an additional $5/per ticket. Under 3 days notification and your tickets are still transferable by you to someone else for the same day/class, but unfortunately not reschedulable. We also reserve the right to turn away individuals who show symptoms of illness.
How can I contact the organizer with any questions?
LetsCultivateFood.com and LCFCatering.com with any questions