About this Event
3-Wk Zoom Workshop
If people of color could have eliminated racism on their own, they would have. What's your part to play? Challenging exercises lead to insights and action.
Outcomes
See ways to start and stay in conversations about race
Begin to look at 'what is mine to do'
Topics
How to honor your values and move the needle on racism
How to manage shutting down, defensiveness, and certitude
New neuroscience reveals ways to outmaneuver old beliefs
What it means to follow the leadership of people of color
What's Not Covered
No debating current events
No convincing others of your point of view
No long presentations
What Makes this Workshop Unique
NOT a webinar. An interactive experience with small group breakouts
Strikes the balance between making internal shifts and taking action
Questions?
Contact Catherine Perry PCC, Founder InwardBound Center for Nonprofit Leadership info@inwardboundcenter.org
LIMITED TO 50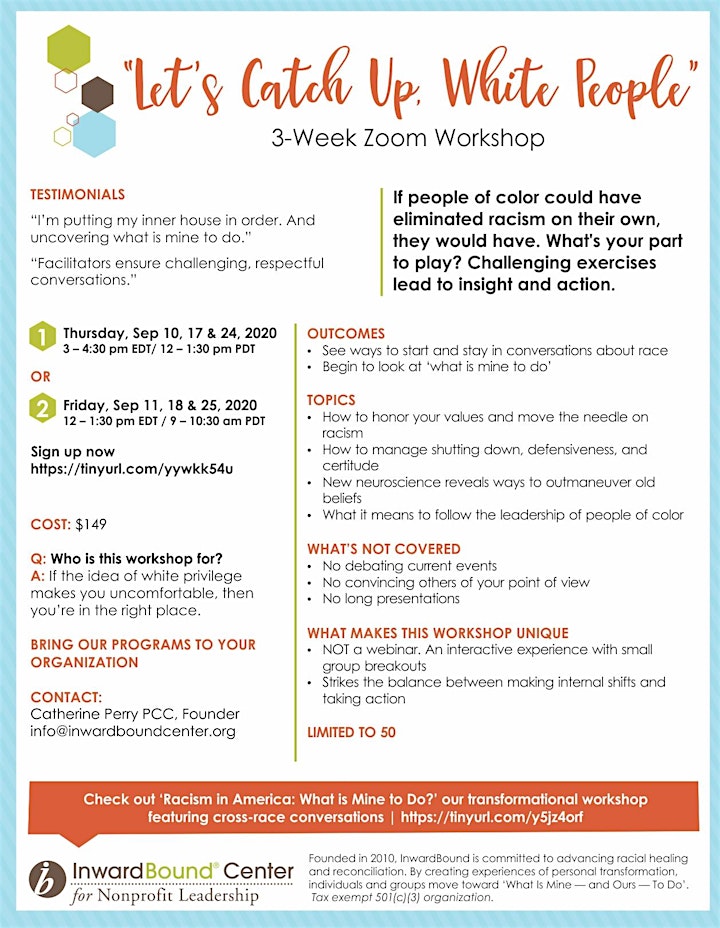 Date and Time
Location
Refund Policy