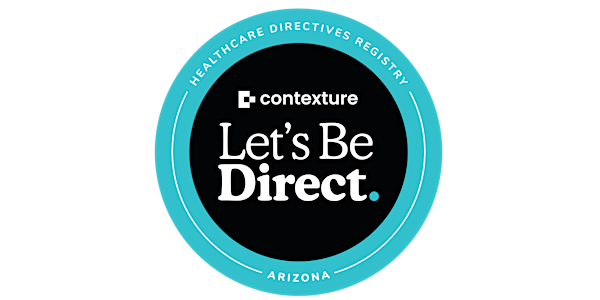 Let's Be Direct: Holiday Table Advance Care Planning Discussion - Dec. 9
Gather around a virtual holiday table to learn how to start a conversation on advance directives & the importance of completing documents.
About this event
This year add a unique offering to your holiday menu. As friends and family gather around the holiday table, it is a great opportunity to start a conversation about advance care planning and completing healthcare directive documents. Advance care planning helps ensure your end-of-life care preferences can be honored and that you get to choose the person who will be your voice for your decisions if you are unable to communicate them yourself. These are not always easy conversations to have, but this webinar can help reduce the challenge.
Contexture is hosting a series of presentations designed to help you get that conversation started this holiday season.
To learn more about the Arizona Healthcare Directives Registry (AzHDR), visit AzHDR.org.