LETRS Module 6: Digging for Meaning: Teaching Text Comprehension
Sales Have Ended
Registrations are closed
Registration is at full capacity and is closed.
Sales Have Ended
Registrations are closed
Registration is at full capacity and is closed.
Description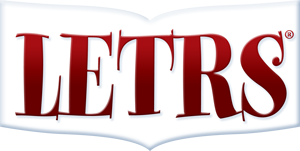 The AIU will be presenting LETRS Module 6 on 2/15/18. LETRS, Language Essentials for Teachers of Reading and Spelling, is professional development for educators responsible for improving K-12 instruction in reading, writing, and spelling.
Module 6: Digging for Meaning: Teaching Text Comprehension
This module discusses and illustrates the many conditions, skills, processes, and abilities that influence reading comprehension outcomes. Teachers are helped to anticipate the cognitive and linguistic challenges students face as they read narrative and expository text. Participants examine the text, reader, task, and context variables that have and impact on comprehension. They also analyze the challenges of written language processing at the word, phrase, sentence, paragraph, and discourse levels; consider how inferences are made; and learn how to foster metacognitive and strategic skills that good readers employ.
Cost: No fee, workbooks will be provided free of charge
Prerequisite: Participants must have attended Module 1
Location: AIU - Rogers Room
Act 48 Hours available: 5.5 hours
Registration Deadline: Thursday, February 8, 2018 - Just 30 seats available
Target Audience: K-3 General Education Teachers, K-12 Special Education Teachers, Reading Specialists, Interventionists, ESL Teachers, educators and administrators interested in literacy
Registration Deadline: Thursday, February 8, 2018 - Just 30 seats available
Registration Questions, Contact: Brenda Walker brenda.walker@aiu3.net / 412-394-5797 Content Questions, Contact: Kate Stuckey katherine.stuckey@aiu3.net / 412-394-5846