LETRS Module 10: Reading Big Words - Syllabication and Advanced Decoding
Description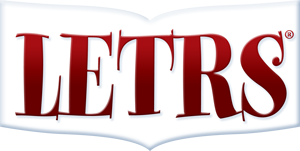 The AIU will be presenting LETRS Module 10 over a two-day session on 3/13 and 3/14/18. LETRS, Language Essentials for Teachers of Reading and Spelling, is professional development for educators responsible for improving K-12 instruction in reading, writing, and spelling.
Module 10: Reading Big Words: Syllabication and Advanced Decoding
This module addresses the instructional needs of students in grade 3 and beyond who must consolidate their skill in reading and spelling multisyllabic words. The module addresses five major topics, including the reading brain, word origin and why it matters, instruction of the regular syllable patterns in English, morphemes and morphological instruction, and implementation of classroom instruction in advanced decoding skills.
Target Audience: Grades 3- 8 General Education Teachers, Grades 3-12 Special Education Teachers, Reading Specialists, Interventionists, educators and administrators interested in literacy
Cost: NO FEE, workbooks will be provided free of charge
Prerequisite: Participants must have attended Module 1
**** Participants must attend both dates ****