Sales Have Ended
Registrations are closed
Registration has ended.
Sales Have Ended
Registrations are closed
Registration has ended.
Description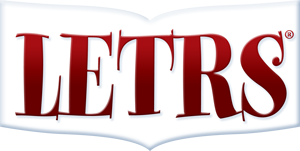 Please join the 2017-2018 LETRS Cohort at the Allegheny Intermediate Unit beginning this October. LETRS, Language Essentials for Teachers of Reading and Spelling, is professional development for educators responsible for improving K-12 instruction in reading, writing, and spelling.
Target Audience: K-3 General Education Teachers, K-12 Special Education Teachers, Reading Specialists, Interventionists, ESL Teachers, educators and administrators interested in literacy
Modules 1-3 will be covered over four dates in Fall 2017: 10/4, 10/5, 11/3, and 11/29
Times: 8:30am - 3:30pm
Module 1: The Challenge of Learning to Read – Explores the nature of skilled reading: the progression of reading development; the reasons why many children do not become good readers; the influences of biological, linguistic, environmental, and instructional factors in learning to read; and the components of effective reading instruction.
Module 2: The Speech Sounds of English: Phonetics, Phonology, and Phoneme Awareness – Defines the 'ph' words; introduces the speech sound (phoneme) system of English; and discusses the importance of phonological awareness for reading and spelling an alphabetic writing system. Module 2 clarifies why children confuse certain phonemes and how to give corrective feedback.
Module 3: Spellography for Teachers: How English Spelling Works – Explores the structure and history of English spelling from several angles: historical layers in English orthography; phoneme-grapheme correspondences; letter patterns in orthography, including syllable types; orthographic rules; and meaningful word parts (morphemes). The module clarifies differences between syllables and morphemes and between irregular and high-frequency words.
Note: Participation in the first three modules allows for continuation in later LETRS modules, with additional modules being offered throughout the 2017-2018 school year.
Cost: No fee, workbooks will be provided free of charge
Act 48 Hours available: 22 hours
* * * * Participants must attend all four sessions * * * *
Registration Deadline: Wednesday, September 27, 2017 - Just 30 seats available (Initial registration covers registration for all four sessions)
Registration Questions, Contact: Brenda Walker brenda.walker@aiu3.net / 412-394-5797 Content Questions, Contact: Kate Stuckey katherine.stuckey@aiu3.net / 412-394-5846
* Please note, if you have attended Module 1 and would like to attend Modules 2 and 3 please contact brenda.walker@aiu3.net