Let Your Happiness Happen: Introduction to The Option Method

Saturday, August 3, 2013 at 10:00 AM

-

Sunday, August 4, 2013 at 6:00 PM (EDT)
Who's Going

Loading your connections...
3 of your friends are going.
Share it to get more people on board!
Share

Sara Haughty
San Francisco, California

Luke Picard
London, United Kingdom

Rick Vespucio
Florence, Italy
Event Details
When happiness is a state of mind, it goes far beyond just feeling good. Genuine happiness – true emotional freedom – opens up our spiritual, intellectual and creative channels, connects us to others with love and compassion, releases and enhances the flow of healing, life-giving energy and allows us to live a healthy, magical, and extraordinary life.
Do you live a hea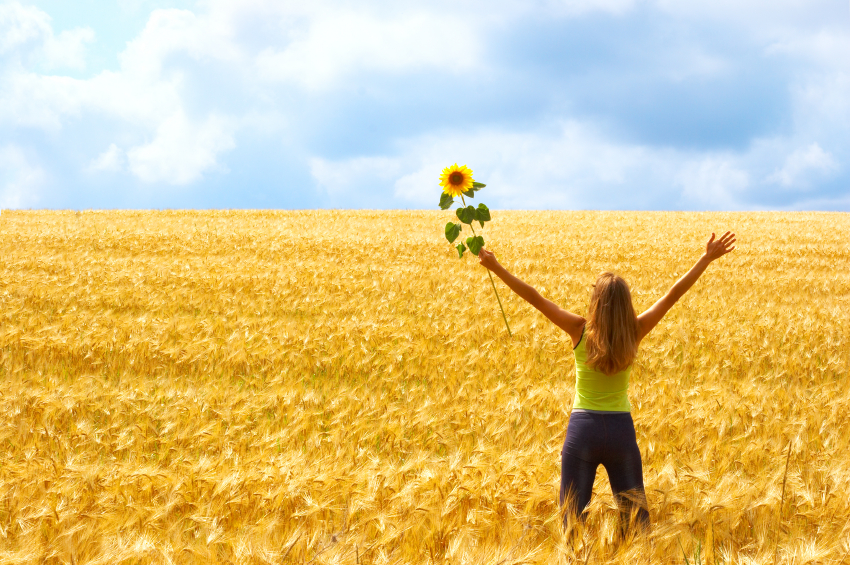 lthy, magical and extraordinary life? Are you as happy as you want to be or are you in a state of happiness deficit? Are your own best friend or do you sabotage your dreams? Do you live from a place of peaceful confidence, energy and joy or do you experience blame, shame and fear on a regular basis? Or, are you really fine but ready to move on with your happiness agenda?
Join us for a weekend intensive to explore your potential for genuine happiness with The Option Method. In this empowering, experiential and energizing workshop, you will learn the fundamentals of the most efficient, effective method for unraveling any unhappiness, from the slightest annoyance to the deepest fear. Learn what it means to declare your emotional independence and let your happiness happen.
The Option Method is a personal growth and happiness tool designed to help people feel the way they'd love to feel. The philosophy behind it recognizes that we all have a natural tendency toward happiness - whenever we are unhappy, it is because we believe we have to be. The Method raises awareness of these beliefs through loving, non-judgmental questions. Once we know how to effectively question unhappiness, we reveal its true purpose in a way that inspires real and lasting change. As a result, we develop a completely new way of thinking about unhappiness in all its forms.
The workshop will be facilitated by Wendy Dolber and Frank Mosca, PhD, two of the most experienced Option Method Master Teachers in the world, trained directly by the creator of The Option Method, Bruce Di Marsico. Through discussion, exercises and demonstrations of The Method, you will have the opportunity to explore --
• How your vision of happiness controls how much happiness you have in your life,
• How you can change your life by knowing how feelings are created,
• How unhappiness turns solvable practical problems into emotional conundrums,
• How to trade the myth and burden of control for the power of choice,
• Why you never have to be stuck with feelings you don't like,
• How to tap into the wellspring of joyous motivation and energy we all share, and
• How to use The Option Method to turn your unhappiness around.
HOW TO SAVE MONEY ON REGISTRATION
Sorry you missed the early bird special.  We do turn back the rates from time to time so keep an eye out for announcements.  Sign up for our blog or newsletter at http:www.DialoguesInSelfDiscovery.com. If you are repeating the workshop, you are entited to 50% off.  Use the "Repeat Participation" ticket.  If you are bringing paying friends and family members, everyone is entitled to 25% off (including you), so please use the code FRIENDS AND FAMILY. Need a helping hand?  Call Wendy at 973-714-2800. 

Workshop Hours

We will meet Saturday, August 3rd and Sunday August 4th from 10 a.m. to 6 p.m. There will be a one-hour break each day for lunch on your own.  No food or drink  is permitted in the conference rooms.  We will provide water.  Please note that the META Center requires that no shoes be worn in the conference rooms.
Facilitators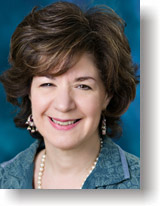 Wendy Dolber, Option Method Master Teacher, is the founder of Dialogues in Self Discovery LLC and Director of the Center for The Option Method.   Wendy has been an Option Method teacher for almost forty years and has conducted many workshops on The Option Method,   She was one of Bruce Di Marsico's original students and was associated with him for more than twenty-five years.   Wendy is the author of The Guru Next Door, A Teacher's Legacy.

Frank Mosca, Ph.D participates as an Option Method Master Teacher in all the Center's programs.  He had been a psychotherapist with formal training at N.Y. University's Post Doctoral Institute for Psychotherapy, after a period at that institution as a professor. He also had had formal training at the University of Pennsylvania's Center for Positive Psychology. Frank has over 36 years experience working with The Option Method including a number of years working with and being trained by Bruce Di Marsico.  He is the author of four books about The Option Method. 
The Venue
The META Center is dedicated to Consciousness Raising, Healing, Personal Growth, Transformation and Creativity. It is a commercial establishment committed to enhancing and furthering metaphysical education, healing and creativity. The Center provides a physical space for conscious people to awaken to higher teachings, share the wisdom and utilize heightened clarity in their own lives and out in the world.
Dialogues in Self Discovery/Center for The Option Method is not affiliated with The META Center.  We rent space within the Center for consultations, workshops and lectures. 
Where is the META Center located and what are the closest subways?
META Center New York, 214 West 29th St., 16th Floor, Betwn. 7th & 8th Aves. NYC, NY. 10001. Subways: #1,2,3, A & C trains at Penn. Station. (34th St & 7th Ave.) # 1 train at 28th St. & 7th Ave.
Where are the nearest parking lots?
On 29th St., between 7th & 8th Avenues. *Directly across the street from our building on the right hand side of street. There are also two additional parking lots on 29th St at 8th Avenue. The larger parking lot on left side stays open later.
What restaurants are close by?
There are a variety of restaurants right in walking distance from the Center ranging from all different cultures, price ranges and ambiance. Ask for recommendations or for our printed list when at the META Center.
What hotels are nearby?The META New York Center is located in the heart of New York City.  The nearest hotels are Hotel New Yorker, 34th & 8th Ave. (ask us about our Discounted Rates). Hotel Pennsylvania 34th & 7th Ave., Holiday Inn Express 29th St, between 7th & 8th Aves.
Is The META Center wheel chair accessible?
Yes. We have 2 elevators and our restrooms, hallways and rooms are regulation size.
 Testimonials

"One of the most powerful and transformative methods I have learned is The Option Method, created by Bruce Di Marsico. His work is very thought-provoking and mind-expanding…"  [ Dr. Joe Vitale, Author, Attract Money Now ]
"The Option Method, created by Bruce Di Marsico, has been one of the greatest gifts I have received in my life. …" [ Michael Neill, Author, Supercoach: 10 Secrets to Transform Anyone's Life ]
"If you have ever asked yourself what is the secret of life, or why am I here, or what does this all mean; if you have ever wondered whether there is something more; if you have ever sought eternity or heaven or peace; if you have ever laid on a beach or on the grass at night and stared in awe at the limitless, swirling universe at night; if you have ever sought the true, immortal, timeless nature of who you are; if you have ever sought your soul and your connection to all that is; if you have ever wanted to be truly free, then give yourself and your loved ones the gift of exploring Option Method."  [Ira R.][Ira R
.]
When & Where

META Center New York
214 W 29th St
New York, NY 10001


Saturday, August 3, 2013 at 10:00 AM

-

Sunday, August 4, 2013 at 6:00 PM (EDT)
Add to my calendar
Organizer
Dialogues in Self Discovery Center for The Option Method
Dialogues in Self Discovery Center for The Option Method is dedicated to the work of Bruce M. Di Marsico, who taught that every one of us can be free from negative feelings if we understand our role and choice in their creation. He developed The Option Method as a simple and effective technique that goes to the heart of the true cause of negative emotions: our own personal belief system. 
The Option Method is a personal growth and development tool that you can learn and use in your life to help yourself and others take the mystery out of unhappiness in all its form, appreciate the cause and effect of beliefs, feelings and behavior, and understand what it means to choose your emotions.  As a result, you can achieve your vision of happiness,  embrace your goals, dreams and desires, and live joyfully and fearlessly.
Let Your Happiness Happen: Introduction to The Option Method