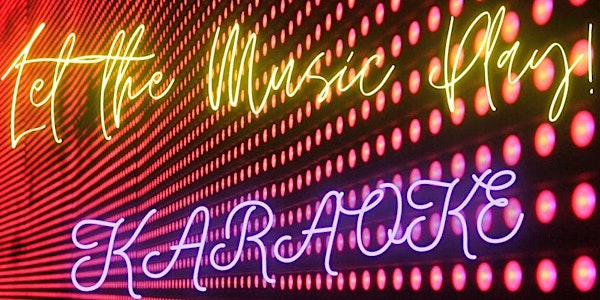 Let the music play KARAOKE! Hosted by LeRoi James LIVE @ Emmie & Harry's!
Opera on Tap's Bi-weekly Karaoke Party!
About this event
Karaoke Night with Opera on Tap!
Just use your device (phone or computer) and a karaoke track from YouTube and we'll stream you singing your favorite songs! You can either use a separate speaker to play your audio track or let us know the link to the Youtube Karaoke track in the Zoom Chat and our hosts will play the track for you when it's your turn to take the stage!
HERE'S HOW TO SIGN UP AND JOIN THE PARTY:
RSVP here and on the day of the Karaoke show we will email you a link to the zoom party. Once received just reply back with how your name will appear in the zoom meeting so we really know it is YOU!
OPTIMAL ZOOM SETTINGS FOR SINGING:
Open Zoom.
Open your settings/preferences.
Click the tab on the left side of the preference window.
Untick the box "automatically adjust microphone volume"
Then click in the bottom right corner in the audio section.
Tick the box "show in-meeting option to "Enable Original Sound" from microphone"