Description
​Prepare for the final with EXIT PAPERS 101™ online workshops.
These workshops are led by Michele Little, Certified Death Midwife, Author, Licensed Funeral Arranger, Essential Oils Expert and Event Planner providing guidance and compassionate services for you and your family.
Each module provides you with specialists in their fields, sharing their expert advise with you.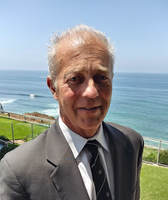 Be prepared to meet Adam Englund, Attorney and Counselor At Law in both sessions sharing tools and resources for end-of-life Estate Planning including and not limited to Power of Attorney, Wills, Trusts, Codicils.
​On the call we will explore personal histories and share stories in a safe space helping to create a legacy for your loved ones.
EXIT PAPERS 101™ workbook can be purchased on Amazon.com