Description
Join us on March 30th to extend a warm welcome to Leo Cui, our first HYSTA Talk speaker.
Leo is the CEO of TalkingData, which has become IDG's Most Innovative App Development Enterprise, a Cyzone's Chinese 100 Innovative Growth Enterprise, and IDG's Best Mobile Big Data Platform under his leadership. Leo has personally been recognized as one of Economic Daily's 10 Innovative Figures in Chinese Economy and WeMedia's New Prominent CEO. Leo is going to share his insights in founding a big data startup and tell us how to really make the data "talk".
AGENDA
6:30 - 7:00 PM: Check-in, Dinner & Networking
7:00 - 8:30 PM: Talk by Leo Cui
8:30 - 9:00 PM: Q & A
9:00 - 9:30 PM: Networking
*The event will be in Chinese. Dinner will be served at 6:30.
ABOUT LEO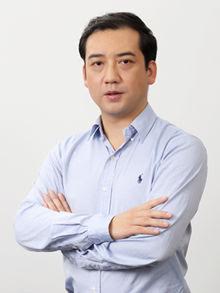 As the CEO of TalkingData, Leo takes charge of innovation and strategic decisions for the company. He also ensures the company's effective operation, capitalizes upon opportunities for growth, and positions TalkingData at the forefront of China's big data market.

At TalkingData, Leo Cui proactively seeks to drive the company towards future development and industry recognition. Over the years, he has focused on mobile internet, social media data analysis, data mining, and pattern recognition. From his experience, Leo posseses great foresight for development trends and the product technology evolution of the mobile internet industry. As a result, both Leo and TalkingData have distinguished themselves from the competition, winning a multitude of awards.
Before founding TalkingData, Leo Cui served as the Director of the Telecommunications Technology Center of BEA Asia Pacific, and Director of A&C Technology for Oracle Greater China. He has been working in the internet/enterprise application industry for over 15 years, consistently achieving exceptional results, and thus becoming a widely recognized expert in China's mobile internet industry.
While working for BEA, Leo Cui was in charge of the development of the WebLogic telecommunication product family, and the promotion of the products in international markets, while leading the BSG department to provide technological and consultation services to strategic partners. Some major projects he pioneered include the China UnionPay payment system and the China Monternet Aspire system. At Oracle, Leo was in charge of the collaboration and support for its Greater China region strategic partners.
ABOUT TalkingData
Founded in 2011, TalkingData is China's largest independent, Big Data service platform focusing on the mobile Internet. Its advanced data analytics software reaches nearly 650 million Chinese mobile devices per month, providing the most data-rich, reliable, and profound market reports that include benchmark KPIs, the study of user behavior, and industry trends and forecasts. Providing service to clients including Google, Tencent, Didi, China UnionPay, China Merchants Bank, etc. TalkingData has recently secured a Series C funding of 100 million US dollars.
ABOUT HYSTA Talk
HYSTA Talk is an English public event series featuring renowned investors, scientists/scholars, entrepreneurs, and industry experts who will share their experiences, observations and insights regarding the latest tech trends, entrepreneurship and cross-border investing.
ABOUT HYSTA:
Established in 1999, HYSTA is the leading non-profit, US-China professional organization in Silicon Valley that helps investors, entrepreneurs, business leaders, young talent, scientists, and scholars connect and leverage invaluable community resources. HYSTA's influential network of 10,000+ members is based mostly in Silicon Valley, and active all across the globe. In close partnership with universities, corporations, and diverse professional and business organizations, HYSTA strives to unite and empower our community of leaders for career success.