Join us to learn about our Constitution and how you can support positive change for the future.
About this event
Tim Barton of WallBuilders and other guests will be speaking about our Constitution and ways that your voice can be heard.
Come find out how you can make a difference!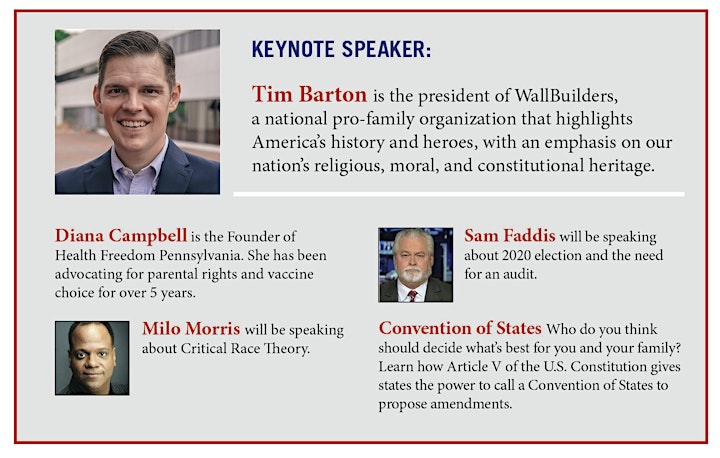 Schedule*
1:00 p.m. Opening Ceremony
1:30 p.m. Andy the Clown
1:45 p.m. Diana Campbell, Medical Freedom
2:00 p.m. Keynote: Tim Barton, History and Founding Father's intents
Q&A session
3:00 p.m. Musical Guests
3:15 p.m. Milo Morris, Critical Race Theory
3:30 p.m. Sam Faddis, Election Audit
3:50 p.m. Keynote: Tim Barton, Solutions
4:20 p.m. Convention of States presentation
4:50 p.m. Closing Remarks
* Subject to change
Join us for music, conversation, food trucks and other family friendly activites!
Bring your lawn chair and spend the afternoon with us!