Description
Many startup founders are focused on creating a great product; on solving a problem in a differentitated way that creates true and meaningful value for their customers. If mission is the heart of your business and product is its body, revenue is the blood coursing through its veins.
Maximizing the value of the business you're creating—dealing directly with pricing, margins, cost structure, the length of your sales cycle, etc. is a learned skill, and without that learning, the potential for growth can be radically stunted. For bootstrapped businesses where cashflow is key, a poorly implemented revenue model may kill your business altogether.
These startup revenue lightning talks will feature 5-minute presentations from founders and chief revenue officers who have impacted their companys' bottom lines by pivoting their startups' pricing models, adding new tiers, cross-selling, or making changes for greater gains.
This event is part of the Building Products track at Startup Boston 2018.
Our Speakers:
Would you like to present at this event? Find out more about what we're looking for, and apply, here.
Our Moderator:
David Vencis - Talent Evangelist and Advisor at ScholarJet
Event Agenda:
8:30am - Arrive, check in, meet fellow startup engineering leads & recruiters.
8:50am - Lightning talks begin.
9:50ish - All-speakers panel with open audience Q&A.
10:10ish - A last bit of networking, meet more people.
10:30am - End of this session; thanks for coming!
Note: by signing up for this event, you're providing us with permission to give your email address to our sponsor, Salesforce.
This is a Startup Boston event.
Startup Boston is a free, five-day series of events celebrating, educating, and connecting entrepreneurs in Boston. Taking place from September 10-14th, 2018, Startup Boston brings entrepreneurs, company leaders, innovators, and industry experts together to foster collaboration and fuel growth in Boston's startup ecosystem.
Thank you to our event partners.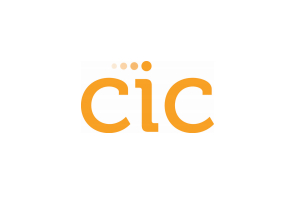 About CIC Boston:
One of Boston's largest innovation communities, CIC provides office and coworking space, and supports a variety of important programs in Boston's startup scene including Venture Cafe, District Hall, and MassRobotics.

About Salesforce:
Salesforce is a Customer Success Platform. Their social and mobile cloud technologies - including their flagship sales and CRM applications - help companies connect with customers, partners, and employees in entirelly new ways.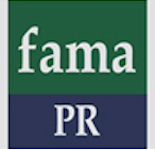 About fama PR:
fama PR is North America's premier boutique PR firm for technology companies. They deliver superior results and unmatched client service by using experienced PR professionals who apply a common sense, hands-on approach to both strategy and tactics. Working closely with clients, fama PR creates customized communications plans that are directly aligned with business objectives to help increase brand awareness and drive revenue.
Mention in press release

Listed on Startup Boston website with logo and backlink

Logo featured on Startup Boston signage in-between sessions (excludes keynotes and networking events)

Social media shout outs leading up to and during the event

Sponsoring these two events (will receive email list of attendees): Scaling Sales: How This Function Changes as a Startup Grows and Startup Revenue Lessons Learned (logo will be prominently placed at each event, and Salesforce will be referenced on each Eventbrite link)
· Henry Dubin as a moderator of the Scaling Sales panel
· A specific CTA (a couple sentences) from Salesforce to be included in the post-event email