Lessons learned from going through a startup accelerator - with Y Combinator, TechCode & CA Accelerator

Thursday, April 20, 2017 from 6:00 PM to 9:00 PM (PDT)
Event Details
Join us to listen to a panel of three speakers who will share their experience and lessons learned at various startup accelerators - Y Combinator, TechCode Accelerator and CA Technologies Accelerator.
From applications, to the acceleration process, to demo day and beyond, our panel will share interesting insights from their journey.
Some of the topics included are:
- what to look for in an accelerator
- when should you apply for an accelerator
- how to successfully apply
- what are some of the interview questions and how to answer them 
- how to get the most out of an accelerator
- how to get traction during the acceleration program
- what happens at demo day
- how to be successful at raising money after graduating from an accelerator 
- do's and don'ts of an accelerator program
- and much more!
From the famous Y Combinator dinners to the regular demo days that can propel an early stage startup to a $10M-$15M valuation, the journey through an accelerator is very different for each founder.
Join us at this speaker panel and have all your questions answered.
---
SPEAKER (S)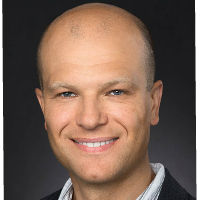 BOGDAN CIRLIG 
Bogdan Cirlig is a serial entrepreneur and angel investor who went through Y Combinator last year as the CTO and cofounder of AlphaFlow, a startup that makes real estate investing more accessible and transparent. His startup went from $0 to $2.1M in venture funding and from 0 to 2,000 customers in less than 1 year.
Originally from Bucharest, Romania, Bogdan co-founded GoldenClick, Romania's first local online ad network. He also served as CTO of AdPerk (acquired by Coupons.com) and founded Zilpy, a platform offering real estate analytics, including rent estimates and market trends.
Bogdan has extensive experience shipping products and running engineering teams for large companies. While he was Director of Engineering at HumanConcepts, for example, Bogdan built and led an international engineering team whose product's success ultimately led to acquisition by Saba.
He also held leadership roles at Advertising.com, Chase Education Finance, Enron and Macromedia.
Bogdan has an MBA with a focus on Management Information Systems and Finance from Romanian-American University.
---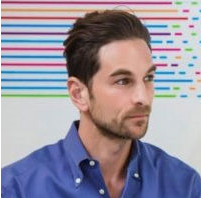 TED KRAUS
Ted Kraus is Investment Director at TechCode, a global incubator, accelerator and venture fund with offices in China, Korea, USA, Israel, Germany and Finland.
Techcode focuses on the artificial intelligence, healthcare and new materials sectors and cultivates global access to startup financing through its venture capital fund and industry partnerships.

Previously Ted was Managing Partner at Tech-RX Ventures a turnaround-focused venture capital firm. He was also Principal at 8 Rivers Capital, a technology commercialization firm with a focus on energy, biotech and web technologies.
Ted also worked at the Tech Coast Angels, an angel investment network that has invested more than $85 million in 134 companies and has helped attract an additional $850 million in venture capital investments.

In addition, Ted worked for Boombang, a venture incubator that has brought over 250 products to market and generated more than $1B in retail sales.
Ted has a BS in Finance and Entrepreneurship from University of Arizona and an MBA from Loyola Marymount University, as well as executive education in Design Thinking from Stanford d.school. 
---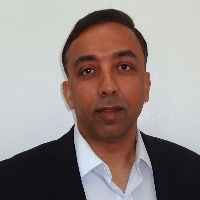 SANJAI MARIMADAIAH
Sanjai Marimadaiah is writing a book on accelerators and incubators. He has interviewed countless founders who went through accelerators and also accelerator management teams and investors. Sanjai will share with us some of the insights he gained from such broad interviews.
Sanjai was the VP & GM – Business Incubation at CA Technologies Accelerator and over the past decade Sanjai's focus has been on productizing emerging technologies and working on growth initiatives at leading technology companies such as IBM, HP, Oracle and CA Technologies. 
He is a recognized thought leader in the areas of Corporate Innovation and emerging technologies such as Big Data, Analytics, IoT and Cloud Solutions. 
To date he has successfully brought 6 new products to the market and built 3 new businesses and was an executive at Meiosys, a startup acquired by IBM.
He currently serves as an advisor to several startups in the Silicon Valley. Sanjai is an Adjunct Professor at the Institute of Product Leadership through which he teaches a course on "Intrapreneuship" at various executive-MBA programs. 
Sanjai has a B.E in Computer Science from Mysore University and an MBA from Santa Clara University in addition to graduate studies in Computer Science at Stanford University.
---
MODERATOR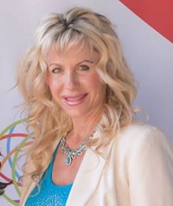 DEA WILSON  
Dea is the Founder of Lifograph - The Wiki of People.   
She is a serial entrepreneur, Venture Partner at Founders Floor Accelerator and Founder of Silicon Valley Incubator. 
She is also a member of Tech Angels.  Her investment interest is in consumer, mobile and SaaS startups.    
Dubbed "Ms. Silicon Valley", Dea is what people call a "super-connector", her expansive network including the "Who's Who" in startups, venture capital, technology, entertainment, etc.    
Dea has been featured and interviewed in many media publications including Entrepreneur Media, Silicon Valley Business Journal, Yahoo Finance, Investor Business Daily, etc. 
As an Executive Director at The VC Network and LifographTV, Dea interviews many prominent VCs, angels, executives and founders in Silicon Valley and tech.  
She has a Masters Degree from University of Washington and an MBA from the Wharton School of Business (University of Pennsylvania). 
---
AGENDA:
6:00pm - 6:45pm – Networking Reception
6:45pm - 7:00pm – Introductions, sponsor tables mentions 
7:00pm - 8:00pm – Speaker program 
8:00pm - 8:30pm – Meet the speaker(s), general networking 
---
REFUND POLICY 
We are happy to refund your ticket if refund is requested 24 hours before the event.  
Unfortunately, any refunds requested less than 24h in advance cannot be honored.
However, you can sell or transfer your ticket to someone else before the event starts.
Thank you for your understanding. :-) 
---
DEMO/SPONSOR TABLES

 Reserve a demo or sponsor table and get great exposure.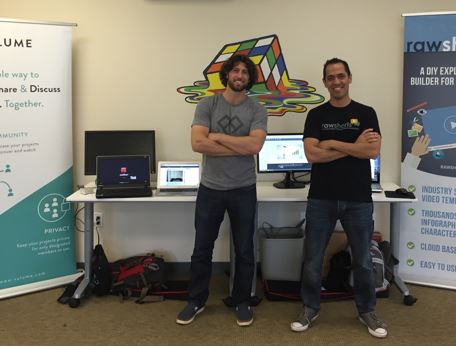 Demo/Sponsor table includes:   
- 2 (two) event tickets  
- 1/2 (half) table   
- Business cards of the attendees
- Promotion before and during the event
Your logo will be displayed on the event description (if submitted 24h before the event).  
You will also be able to talk for a few minutes in front of the attendees and tell them about what you do.
Limited availability.
---
EVENT ORGANIZER: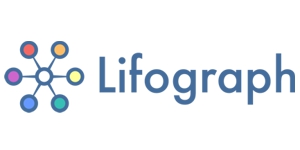 Lifograph - The Wiki of People  
Join our FREE Silicon Valley investor & startup community   
Check out FREE and discounted perks for startups
---
VENUE SPONSOR:   

TechCode - Co-working space, funding, mentorship and supply chain resources for entrepreneurs
---
PREMIER SPONSORS: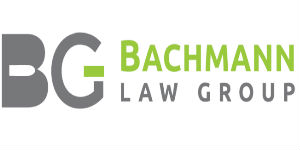 Bachmann Law Group - Provider of best-in-class patent and IP services to startups and venture-backed companies in Silicon Valley and worldwide

Crowdfund Us - Free and discounted perks for the Lifograph community
---
Join our FREE Silicon Valley investor and startup community:
http://community.lifograph.com
---
BY PARTICIPATING IN THIS EVENT AND IN ANY OTHER LIFOGRAPH EVENTS YOU AGREE TO THIS LIABILITY DISCLAIMER:  

No liability insurance is provided for the protection of individuals, groups, organizations, businesses, attendees, speakers, sponsors or others who may participate, in any capacity, in events organized, co-organized, promoted and/or sponsored by Lifograph ("Lifograph Events"), whether free or paid events.
In consideration for your participation in Lifograph Events, you do hereby release and forever discharge Lifograph, Inc., and its officers, board, employees, and agents (collectively, "Lifograph"), as well as its event organizers, co-organizers, promoters, speakers and sponsors, jointly and severally, from any and all actions, causes of actions, claims and demands for, upon or by reason of any damage, loss or injury, which hereafter may be sustained by participating in Lifograph Events.
This release extends and applies to, and also covers and includes, all unknown, unforeseen, unanticipated and unsuspected injuries, damages, loss and liability and the consequences thereof, as well as those now disclosed and known to exist. The provisions of any state, federal, local or territorial law or statute providing that releases shall not extend to claims, demands, injuries, or damages which are known or unsuspected to exist at this time, to the person executing such release, are hereby expressly waived.
By participating in Lifograph Events, you hereby agree on behalf of your heirs, executors, administrators, and assigns, to indemnify Lifograph and its event organizers, co-organizers, promoters, sponsors, speakers, and any other people or companies involved in Lifograph Events from any and all actions, and causes of actions, claims and demands for, upon or by reason of any damage, loss or injury, which hereafter may be sustained by participating in Lifograph Events in any capacity.
By allowing you to participate in Lifograph Events, Lifograph and its organizers, co-organizers, promoters, speakers and sponsors, do not assume any risk or admit any liability in connection with these events. You expressly assume all risk of any injuries or damages caused by any person or entity for any reason during the Lifograph Events or related activities, including, but not limited to, the negligence of Lifograph, its organizers, co-organizers, promoters, speakers and sponsors, or any other person.
You understand that at Lifograph Events or related activities you may be photographed or videotaped. You agree to allow your photo, video, or film likeness to be used for any legitimate purpose by the event hosts, producers, sponsors, organizers, assigns, and/or by anyone involved in the event in any capacity.
You agree that at Lifograph Events where alcohol is served you must be 21 years or older in order to consume such beverages.
This Disclaimer shall be construed broadly to provide a release and waiver to the maximum extent permissible under the applicable law.
Proven Strategies for Growing your Business on Mobile.
Have questions about Lessons learned from going through a startup accelerator - with Y Combinator, TechCode & CA Accelerator?
Contact Lifograph Events
When & Where

TechCode
1172 Castro St
Mountain View, CA 94040


Thursday, April 20, 2017 from 6:00 PM to 9:00 PM (PDT)
Add to my calendar
Lessons learned from going through a startup accelerator - with Y Combinator, TechCode & CA Accelerator