LESSONS FROM THE STAGE w/ Mel Orchard, Esq. - Los Angeles | MCLE

Friday, September 29, 2017 at 9:00 AM

-

Sunday, October 1, 2017 at 5:00 PM (PDT)
Event Details
Lessons From The Stage
Communication Breakthroughs With The Power of Theater
See LFTS Website for Ticket Purchase

Learn new and powerful methods that have helped a growing number of attorney's win multi-million dollar verdicts.

 ~ Approved for 21 MCLE credits in any state with CA MCLE reciprocity ~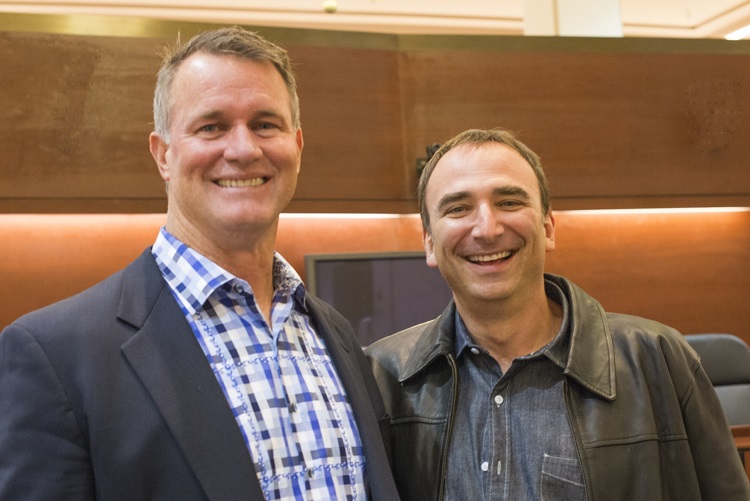 "Jesse's work is powerful– not just simply in the way he presents, but in how he empowers the audience to 'discover the story.'  Anyone, in any context, who faces the challenge of moving a group of people to action must attend Jesse's Tell The Winning Story seminars and workshops."
— Mel C. Orchard, III, Nationally recognized trial attorney and faculty member at Gerry Spence's Trial Lawyer's College, Wyoming
Tell the Winning Story
3 Game Changing Days
 with Jesse Wilson and Mel Orchard, Esq
Transform your ability to powerfully communicate in every area of your practice… inside and outside the courtroom stage.
Imagine what your life would be like if you could transform your ability to powerfully communicate in every area of your practice...inside and outside the courtroom stage.
Developing the fundamentals of powerful communication will help you:
Connect, Lead, and Inspire your audiences anywhere, anytime.
Learn how self-connection and client-connection lead to powerful jury (audience) connection.

Integrate the best of theater, communication and courtroom skills.

Discover and breakthrough the internal obstacles preventing you from being a great communicator.

Understand that obstacles are the pathway to revealing your greatest strengths both personally and professionally.

Create lifetime habits around great communication-- live and breathe your story personally and professionally every single day, just like the conditioning of an athlete.
 
You will also learn to powerfully communicate your client's story through the Four Steps of the Monologue:


1) Who are you talking to?
2) What do you want? (Intention)
3) What is getting in the way of what you want? (The Obstacle)
4) What changes in the emotional journey?
Join a community of like-minded litigators to support you on your path to living your greater story while building the practice and trial skills that will help you reach your greatest potential as a communicator.
Welcome to Lessons From The Stage.
Jesse Wilson, MA
CEO and Founder of "Lessons From The Stage"
Communications Specialist, Speaking Coach, and Jury Trial Consultant
Mel Orchard, III
Trial Attorney and Partner at The Spence Law Firm 

The best story wins. That line has been worn into the ground with over-use... because it's true. And yet so many lawyers ignore this simple truth.
Why does the best story win?
Because stories are the ultimate tools of persuasion - they are the emotional glue that connects you to your audience. Regardless of whether the facts are on your side, they are never enough.
To make an impact, you need to frame the facts in a compelling narrative, so that your audience doesn't just listen...they actually care.
Through the 8 fundamentals of powerful communication and the timeless tools of the theater, Tell The Winning Story will help you discover your client's story faster and more effectively, connect that story to the heart of your jury… and win.
 "Tell The Winning Story" 
 Approved for 21 hours of MCLE/CLE Credit
• Date: September 29th - October 1st
• Time: 9am-5pm
• Where: The Complex Theater, 6476 Santa Monica Blvd, Hollywood, CA 90038
http://www.complexhollywood.com
• Hosts: Jesse Wilson, MA & Mel Orchard
• Cost: Early Bird - $850 Regular -$950
Jesse Wilson, MA
CEO and Founder of Lessons from the Stage
Jesse Wilson is a communications specialist, speaking coach, and jury trial consultant. A Juilliard Theater graduate, after 20 years of working in the world of theater, TV, and film, he has created "Lessons From The Stage" to empower trial lawyers to deliver high-impact presentations, as well as rapidly transform their communication and collaboration skills to effectively prepare clients and witnesses to testify. Jesse was inspired to create "Lessons From The Stage" after co-developing a Theater-Behind-Bars program for inmates.  The program helped inmates make powerful changes in their lives.  "Lessons From The Stage" provides the lawyer the difference between telling a "hidden, safe, 'surface' story," and powerfully connecting to a story that goes right to the heart of their audience, whomever that audience happens to be. Jesse's hands on training is featured in his seminars, law firm retreats, intensives, workshops and webinars. www.LFTstage.com

Mel Orchard, III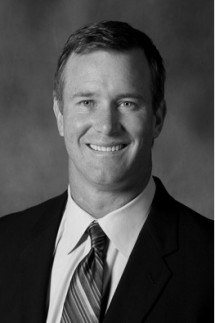 During his trial career, Mel has been a part of record breaking civil jury verdicts in both Wyoming (2.25 million dollar mild traumatic brain injury case), Arizona (11 million dollar trucking wrongful death), and Iowa (13.67 million dollar collision with a police car quadriplegia case) and he has tried over 35 major cases in state and federal courts throughout the West.  And because the majority of cases end up in settlement prior to trial or during trial, Mel has negotiated hundreds of cases totaling more than 100 million dollars for injured clients and families who have lost a loved one to wrongful death. Mel has also represented clients in business and commercial litigation including securities fraud, breach of contract and fiduciary duty cases throughout the West.
Testimonials
"Jesse's work is nothing short of magical. As trial attorneys, we are often the mouthpiece of our clients. We are storytellers to a group of 12 strangers. Jesse is able to connect on a deeper level with clients and help find their individual story to tell-- and how to tell it. Jesse's unique talents and theater background have transformed garden variety cases on paper into fascinating accounts that have yielded multi-million dollar verdicts. Most recently, Jesse has helped our trial team reach a $12 million and $45 million dollar verdict. Working with Jesse will force you to take off your legal hat and focus on the real reason we are here: to tell the human story."
- Brian Kim, Trial Attorney, Carpenter, Zukerman & Rowley
"I had the opportunity to work with Jesse both at Trial Lawyers College and at Gerry Spence's law firm in Jackson, Wyoming. Using the tools of the theater, Jesse focuses on trial tactics in a way that focuses us to unfold within our own story and unfold within the case story. Because of his help, I was able to knock it out of the park with a $13 Million Dollar Verdict Win! Jesse is an awesome person, a brilliant trial strategist and an amazing friend to everyone who he teaches."
- Shawn Patrick Smith, Trail Lawyer at THE LAW: Shawn Patrick Smith and Associates, P.C.
"Jesse was invaluable in helping my partner, the witnesses and I develop the skills necessary get ready for trial... and his work contributed greatly to our courtroom win!"
- John D. Goldsmith, Trenam Kemker, Florida
"Jesse is doing something amazingly different. I believe all trial lawyers can benefit from 'changing things up' with his highly unique Lessons From The Stage program."
- Gary D. Fields, Esq. Fields Law; Fields ADR
"The Lessons From The Stage workshop felt timeless, which, for me, is the mark of an experience of a lifetime that supersedes all those confusing emotions and doubts I carry around from day to day, and tells me that I am right where I'm supposed to be, right now."
- Katherine Spicer, Colorado Springs Attorney
"Every once in a while a person comes along who can really help us discover ourselves. Jesse Wilson is one of those people. Watch him, listen, and learn."
- Robert F. Dicello, The DiCello Law Firm
"I am deeply humbled and grateful for Jesse's insight that he put into the story that I needed for my winning story. I was amazed at how his techniques helped sort out the threads of that story."
- John C. Buckley III, MA, JD Buckley Law
"The only thing that has the ring of truth is the truth. We know it when we see it. And when we don't see it, we know that, too. If we want to get to that magical spot for us, our witnesses and our clients, we have to remove the barriers we erect, the armor we wear and the masks we hide behind. If you want get to that spot and go on the journey that it demands, Jesse can be your guide."
- Bob Pahlke, Nebraska Personal Injury Attorney, Robert Pahlke Law Group, NE
When & Where

The Complex Theater
6476 Santa Monica Blvd
Hollywood, CA


Friday, September 29, 2017 at 9:00 AM

-

Sunday, October 1, 2017 at 5:00 PM (PDT)
Add to my calendar