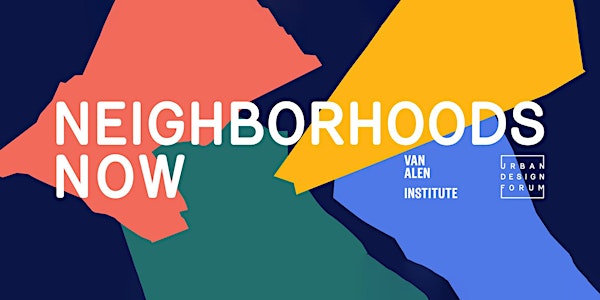 Lessons from the Pandemic: Learning from Neighborhoods Now
In this live interview, we unpack the story of how the Neighborhoods Now initiative refocused the work of two architecture organizations.
About this event
Lessons from the Pandemic: Learning from Neighborhoods Now
In the early days of the pandemic in New York City, the Urban Design Forum and Van Alen Institute launched a platform for pro bono design support to communities in need called Neighborhoods Now. Amid a constantly changing stream of information from health and business leaders, these architecture organizations found a way to complement city services and even extend their reach, ultimately helping bring about critical retail updates, outdoor dining infrastructure, reuses of open space and vacant parcels, and capacity building supports for dozens of community groups.
In this live interview with executive directors Deborah Marton (Van Alen Institute) and Daniel McPhee (Urban Design Forum), we switch focus to unpack the story of how this first-responder initiative helped refocus and recalibrate their own architecture organizations. With Neighborhoods Now as a starting place, we examine everything from defining equitable practice and managing a shifting workplace culture to applying new learning to long-range planning.
This FREE public program is hosted by the CEO Network of the Association of Architecture Organizations, and is open to all AAO members and the architecture and design community at large.
Panelists: Deborah Marton and Daniel McPhee
Moderator: Michael Wood Executive Director, Association of Architecture Organizations
Read more about our program partners: Urban Design Forum and Van Alen Institute