Location
Institute on Aging (IOA)
3575 Geary Boulevard
San Francisco, CA 94118
Sales Have Ended
Ticket sales have ended
We are sorry that we have no tickets remaining for the John Leland event, for which we are overbooked. Please contact Caitlin Morgan, Senior Education Specialist at cmorgan@ioaging.org, to be put on our waiting list. If space becomes available, we will notify you right away...HOWEVER, Please don't arrive at the event hoping to get in, unless you hear that you have been moved from the waitlist to the reservations list. Thank you so much for your interest!
Description
What can people over 85 teach us about how to live better now?
Plenty.
It starts with listening not just for problems we can solve, but for wisdom and experience we can use. And it leads to relationships that are about receiving as much as giving.
At the age of 55, award-winning journalist John Leland was newly divorced and suddenly living alone, when he decided to interview members of America's fastest-growing age cohort: Adults over 80. While Leland certainly expected to hear (and did hear!) the usual complaints and inevitabilities that may come with the later years, he also discovered unexpected contentment, acceptance and wisdom common to all of his subjects, despite their varied backgrounds---information which then deeply affected his own journey at midlife.
Leland's subsequent newspaper series, published over a year in The New York Times, became the basis for his current New York Times bestseller, Happiness Is a Choice You Make: Lessons From a Year Among the Oldest Old. The collection of inspiring stories and lessons celebrate uplifting choices that might be made at any stage of life and life challenges.
On Monday night, April 16th, Institute on Aging welcomes John Leland as he elaborates on stories from the book, his own experience while writing it, and how the influence of elders are precious knowledge for us all. Copies of Happiness Is a Choice You Make will be about $29-30, inclusive of tax, and is available in hard-back, thanks to our friendly neighborhood book purveyor, Books Inc., Laurel Village.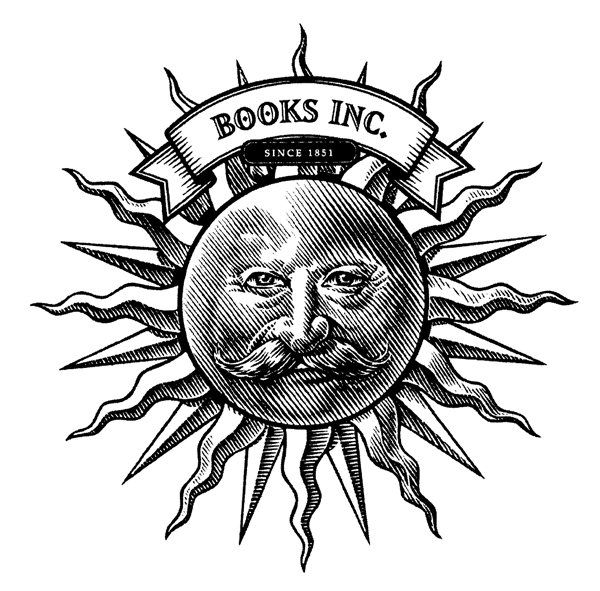 Date: Monday, April 16th, 7 PM (Doors open at 6:15 p.m.)
Place: Institute on Aging, 3575 Geary Blvd., San Francisco, CA 94118
Parking: Limited street parking around the building. Public transportation is nearby.
Cost: $15, General Admission; $5.00 students and seniors (65+)

RESERVATIONS REQUIRED, IN ADVANCE, FOR ALL TICKET TYPES.
John Leland is a reporter at The New York Times, where he wrote the yearlong series that became the basis for The New York Times bestseller Happiness Is a Choice You Make, and is the author of two previous books, Hip: The History and Why Kerouac Matters: The Lessons of "On the Road"(They're Not What You Think). Before joining the Times, he was a senior editor at Newsweek, editor in chief of Details, a reporter at Newsday, and a writer and editor at Spin.
Happiness Is A Choice You Make: Lessons from A Year Among the Oldest Old has been heralded as a New York Times Book Review "Editor's Choice" and a People magazine "Best New Book."
Other reviews include...
"Uplifting and wise." ―AARP The Magazine
"John Leland's practical, powerful insights into the rich experiences of the 'oldest old' can guide all of us to lead happier lives―no matter what our age." ―Gretchen Rubin, author of the New York Times bestseller The Happiness Project
"An uplifting and inspirational guide on how to be present and embrace life at any age." ―The Asheville Citizen Times

"Leland skillfully weaves the wisdom gleaned from their experiences into a fascinating chronicle of the joys and difficulties of living into one's 80s and beyond. . . Leland lends credence to his heartening story of how six seniors have nonetheless made the best of it. He also movingly shows, through his own example, how interacting with those much older than oneself can lead to seeing life in a new light." ―Publishers Weekly
Funding for this program is provided by the JULIAN S. DAVIS, MD, LECTURESHIP FUND
Photo Credit: Edu Bayer for The New York Times. Helen Moses and John Leland at the Hebrew Home in Riverdale, N.Y
This event is part of Reimagine End of Life---- a community-wide exploration of death and celebration of life through creativity and conversation. Drawing on the arts, spirituality, healthcare, and design, Re:Imagine is offering a weeklong series of events that break down taboos and bring diverse communities together in wonder, preparation, and remembrance. Please visit the full schedule at https://letsreimagine.org/