Event Information
Location
Assemble
5125 Penn Ave
Pittsburgh, PA 15224
Description
Financial Planning for Freelancers with Melissa Stein of Stein Wealth
June 13, 2013 from 6:30 – 8 PM at Assemble Gallery, 5125 Penn Avenue.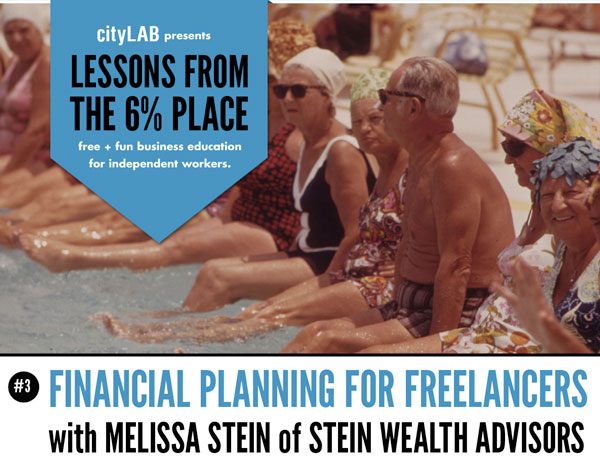 Imagine: you, older. Scary thought? It doesn't have to be.
Certified Financial Planner, Retirement Planning Counselor, and small business owner Melissa Stein is well qualified to help you think through your financial future. By setting up your accounts today you'll be able to enjoy the benefits of compounding interest in the future. Learn about different retirement and investment vehicles as well as which one(s) are best for you.
Join us for the third of our Lessons from the 6% Place series at 5125 Penn Avenue in Garfield. Admission is free and snacks will be served!
Date and time
Location
Assemble
5125 Penn Ave
Pittsburgh, PA 15224