Event Information
Refund policy
Contact the organizer to request a refund.
Eventbrite's fee is nonrefundable.
Join us for two webinars where Leslie McDevitt dives deeper into managing arousal and reducing stress in dogs.
About this event
Behavior Vets is offering a two webinars with the great Leslie McDevitt! These webinars can be viewed as stand-alone webinars or will complement one another if you choose to view both.
A Successful Approach
Saturday, December 11, 2021 at 11am EST
Join Leslie in a Deep Dive to explore how to give your dog control over whether he is ready to calmly approach something--or, over whether he is ready to be approached! Following Leslie's concept of cooperative counter conditioning, learn how to use her Pattern Games with "startbutton" behaviors that let a dog specifically control Approaches and give him a way of communicating how much distance he would like between himself and a Helper.
In addition: learn how to create counter conditioning procedures that include an 'opt-out' and ways for your dog to say No; learn how to teach the 'go say hi' game for calm social greetings, using Approach patterns!
Silence is Golden
Saturday December 11, 2021 at 1:00pm EST
Ever been told to "just reward your dog for being quiet?" That isn't sustainable, because "being quiet" is not a specific behavior for the dog to do instead of barking. Explore how to teach "being quiet" behaviors including deep breathing (from Dr. Karen Overall's biofeedback protocol) and being still in body--with mind to follow--for increasing duration, using Leslie's "Down for the Count" game. Got a dog or client's dog that has issues with arousal, hyperactivity, vocalization? This one's for you.
Other info:
These webinars are suitable for veterinary professionals, animal trainers, animal behaviorists, dog sport enthusiasts, and anyone with an interest in dog behavior.
A Successful Approach - Saturday, December 11, 2021 at 11am EST
Silence is Golden - Saturday December 11, 2021 at 1:00pm EST
This is an online event. The Zoom link will be emailed a few days prior to the event. Each webinar is 90 minutes.
"Doors" open 30 minutes prior to each webinar. Feel free to log in and wait in our "waiting room" via Zoom.
These webinars will be recorded. Anyone who purchases a Single Webinar or the 2-Webinar Package will receive a recording(s) after the event date(s). You can view the webinar even if you cannot join us on the event date.
Cancellation policy: No refunds
CEUs will be granted to those who purchase a ticket for the Webinar(s), even if they cannot join us on the date of the live event.
CEUs pending:
Registration:
Single Webinar ticket: $45 per webinar (purchase ticket before event date)
Two-Part Webinar Package - $60 for both webinars (if you missed one of the parts as a live event, you will receive a link to the recording)
When purchasing a ticket, you will have the choice of choosing a single webinar by date, or the 2-part package. Please make sure to refer back to this description when choosing the webinar topic you are interested in, if you do not want to purchase the 2-part package. The tickets are listed by date and NOT by topic.
About Leslie:
Leslie McDevitt, MLA, CDBC, CPDT-KA, is the author of the internationally popular Control Unleashed series of books and DVDs. Her books have been translated into many languages; people all over the world have learned how to use her science-based and empowering methods to help companion, performance, and working dogs learn how to functional optimally without stress in very challenging environments. If you have a dog that worries about stuff—other dogs, people, noises, the unexpected—Leslie has many fun counter-conditioning games just for you. Leslie is a popular conference speaker and is especially proud to be a presenter at ClickerExpo and a consultant for the Penn Vet Working Dog Center.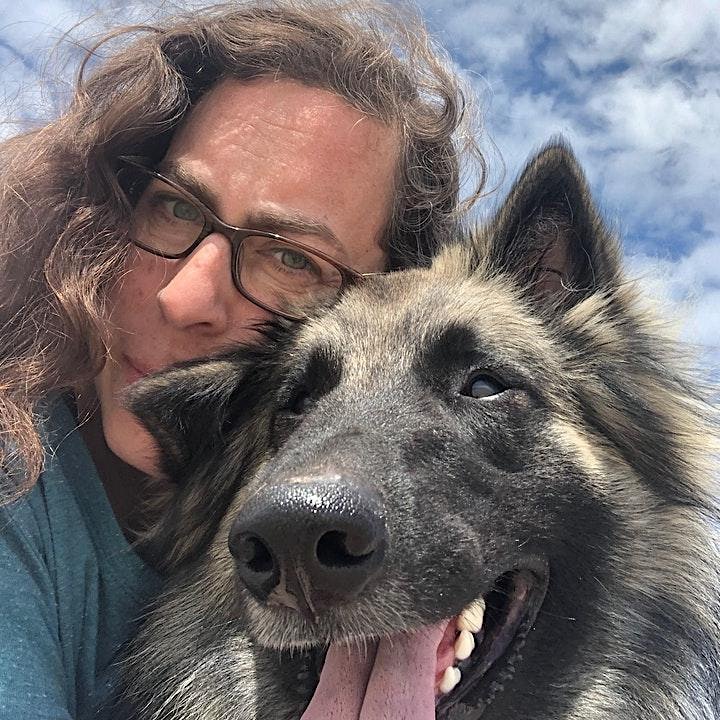 Date and time
Location
Refund policy
Contact the organizer to request a refund.
Eventbrite's fee is nonrefundable.