Description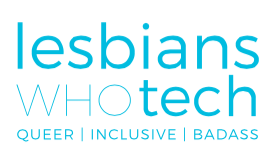 Join us to kick off SXSW Interactive 2017 with a BANG! Lesbutante & The Boss teams up with Lesbians Who Tech to throw the Queer, Inclusive, Badass party of the year! Come meet, mingle, and dance the night away at Highland Lounge in the warehouse district of Austin! Drink specials all night. | Friday March 10th, 9:00pm-2:00am
Driving & Parking: Friends, do not drive downtown this weekend! SXSW is taking over the world...and homos in autos are no match for the madness.
Highland Night Club
9pm-2am
21 & over ONLY.
FREE. No SXSW Badge Needed.
DJ Creativity spinning
Smirnoff drink specials
Swag giveaways
GIF photo booth
---
***MEET & GREET the DapperQ SXSW Queer Fashion Panel + other special guests from 9-10pm at Highland Lounge. (More information to come for this in a separate Facebook event)
---
Speciality Cocktails
Agile drink flow :: Command line lemonade :: UXXX :: Vodka VR
---
Join Lesbians Who Tech Austin here: facebook.com/groups/LWTAUSTIN
Tags: #SXSW #LWTSXSW #LWTAustin #lesbutanteandtheboss
SPECIAL GUEST HOST:
dapperQ is is the most widely read style and empowerment website specifically for masculine presenting women and trans-identified individuals. Dubbed GQ for the "unconventially masculine," DapperQ was among the first digital spaces to champion "menswear" for those traditionally under-served by mainstream menswear media and designers. | Owner & Editor in Chief: Anita Dolce Vita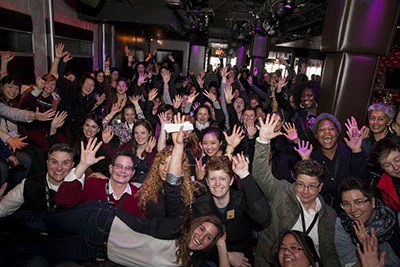 ---
* * * Lesbutante and the Boss (L&B) is the premiere lesbian event producer in Austin, Texas. Founded in late 2013, by Michelle Daly, and Kelly West, out of the lack of spaces and places for lesbians to meet in Austin. Lesbutante and the Boss quickly grew to be known as THE destination for social lesbians in Austin and beyond. L&B host monthly dance parties on the second Friday of each month.
---
* * * Lesbians Who Tech is a global community of 25,000+ queer women and gender nonconforming people in tech (and the people who love us) in over 37 cities around the world organizing to promote the visibility, leadership, and influence of queer in tech. This community is Queer, Inclusive, and Badass by design. Lesbians Who Tech is committed to helping the tech sector reflect the diversity and talent of America. We are what the face of technology actually looks like. This community welcomes allies.
- Learn more: Facebook.com/lesbianswhotech
- Join us: lesbianswhotech.org/signup
---
Lesbians Who Tech | Press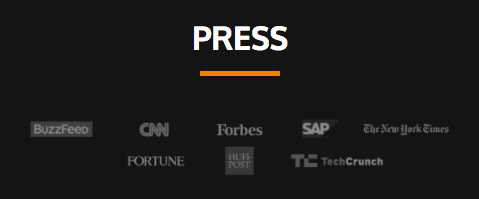 ---
WHY THESE QUEER* WOMEN HUSTLE
To be visible to each other
To get more women and lesbians* into technology
To be more visible to others
To connect Lesbians Who Tech to LGBTQ and women's organization who are doing incredible work for our community