Description
About this event:
This event series (a handful of evening track meetups) is a fundraiser for Lesbians Who Tech's Edie Windsor Coding Scholarship Fund for LGBTQ Women and Gender Nonconforming People. Will there be a trainer? No. Do you need to wear a matching track suit like Jane Lynch? No. (But if you do that would be awesome.) You are welcome to wear your headphones, be an introvert, and get some exercise. But you should share this event on Facebook (and let's see our East Bay members)! Allies are 100% welcome – please donate to the scholarship fund.
How it works:
We meet at this track at dusk, say a quick hello on the bleachers, and run (at our own speeds) while the sun sets. :) Bring something that glows in the dark if you plan to stay past 8:30 PM. Not for safety. Because it looks cool. Make new friends. Leave when you're done!
Do you need a ticket?
Yes! Grab a free event ticket on Eventbrite after you donate here: bit.ly/LWTEdie17
Are you learning to code?
Apply for the Edie Windsor Coding Scholarship here (Deadline April 30th):
lesbianswhotech.org/codingscholarship (nonbinary and gendernonconforming people are welcome.)
Where to meet:
Clark Kerr Track (UC Berkeley, Kerr Campus)
Map: bit.ly/LESBIANSWHORUNKERRMAP
37°51'52.9"N 122°14'46.7"W
How to get here:
Driving: Free street parking on Derby + Belrose
Transit: AC Transit Bus #79 Rockridge/Berkeley/El Cerrito BART. (Downtown Berkeley BART is 1.4 miles away.)

How to tell your friends:
Retweet this: bit.ly/LESBIANSWHORUNEBRT
(Share that tweet on Facebook, too.)
Tweet stuff w/hashtag #LWTEastBay
Agenda:
6:00 PM - Eat dinner (on your own)
7:25 PM - Meet at bleachers (group photo)
7:30 PM - Walk, jog, dance...
8:30 PM - Almost dark!
9:00 PM - Be safe getting home.
What is provided:
- Public track (dirt)
- Water fountain (for humans + pets)
- Portable restrooms
- Supportive community
- (This venue is not wheelchair accessible.)
What to bring:
- Friends! :)
- Shoes
- Snack
- Drink
- Bag to hold these items.

Rules of engagement:
- Invite your friends
- Headphones ok ( ♥ introverts )
- Pets (on leash) ok
- Allies and family welcome
- Leave valuables somewhere else
- In case of emergency, call 9-11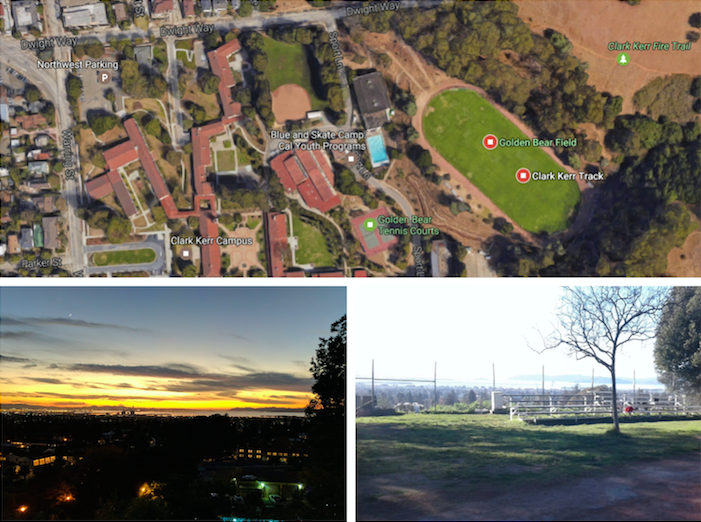 # # #
Lesbians Who Tech is a global community
of over 30,000 queer women (and allies) in tech.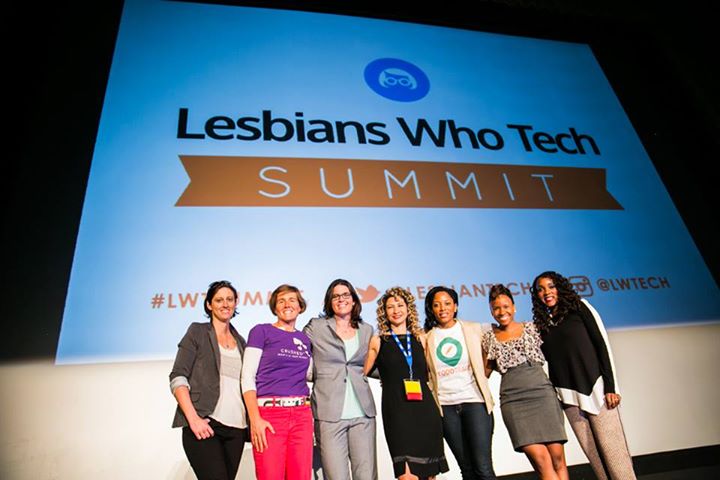 To learn more go to Lesbianswhotech.org
Lesbians Who Tech is a community of queer women in tech (and allies) that started in San Francisco in December 2012. Since then, we've built a community of over 30,000 queer women in 35cities, including 5 international cities.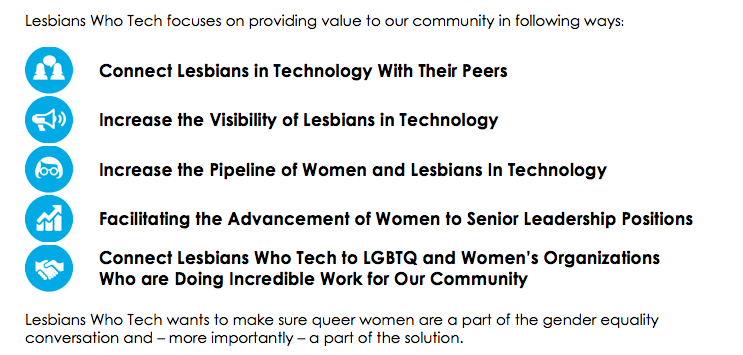 Lesbians Who Tech Press //