Description
The 1st ever Paris Tech Inclusion Summit, June 23, 2017 at Google Paris, will bring together hundreds of lesbians, queer women + allies across all areas of technology. Topics include: Mobile, Cybersecurity, Big Data, Health Tech, Fin Tech, Software Engineering, Inclusion, Design, Space Tech & Science, and more. There will also be a cocktail, after-party, panel, high fives, networking that does not suck and sessions that focus on your career growth and leadership development.

At the heart of our Summits is a deep commitment to women in tech, LGBTQ women and women of color. We do that by showcasing top tech talent who are changing the world, and happen to be LGBTQ women. Our goal is to push the industry towards a higher standard, a technology sector that is representative of the people who live in this country.

Because we believe together, we can and will change the face of technology. Join the movement.

Interested in speaking? Apply here.
----
Lesbians Who Tech is a global community
of over 30,000 queer women (and allies) in tech.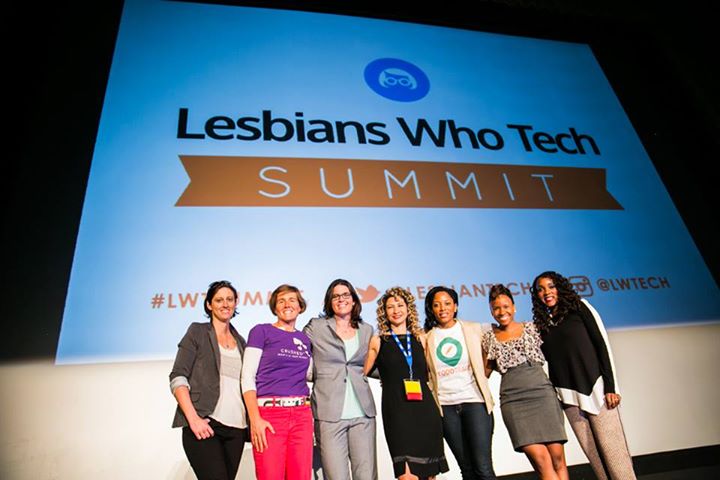 To learn more go to Lesbianswhotech.org
Lesbians Who Tech is a community of queer women in tech (and allies) that started in San Francisco in December 2012. Since then, we've built a community of over 30,000 queer women in 35cities, including 5 international cities.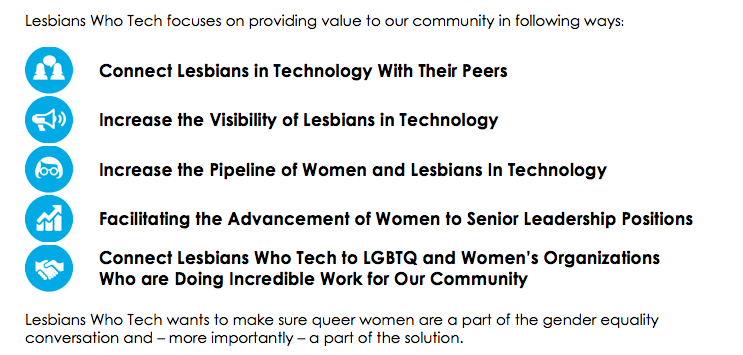 Lesbians Who Tech Press //