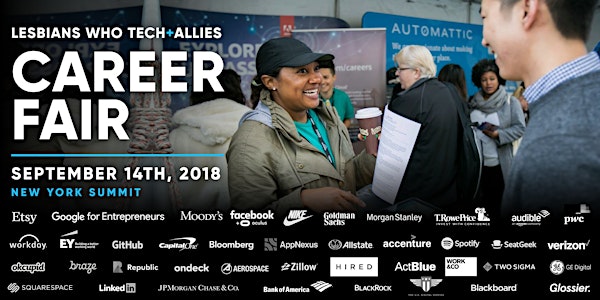 Lesbians Who Tech + Allies Career Fair & Career Mentoring
When and where
Location
Kimpton Ink48 653 11th Ave Press Lounge New York, NY 10036
Description
Please join us in New York on September 14th for the Lesbians Who Tech + Allies Career Fair for non-binary, LGBTQ women and our allies.
We're connecting diverse tech talent with companies who believe diversity is an advantage, and that inclusive teams are stronger, smarter, and better.
Our partners intentionally recruit badass, underrepresented and talented tech professionals with a variety of skills. We especially seek women, people of color, LGBTQ individuals, and people who live with a disability.
Once you register, you'll receive an email to complete your include.io profile. Finish to unlock mentoring at the Summit!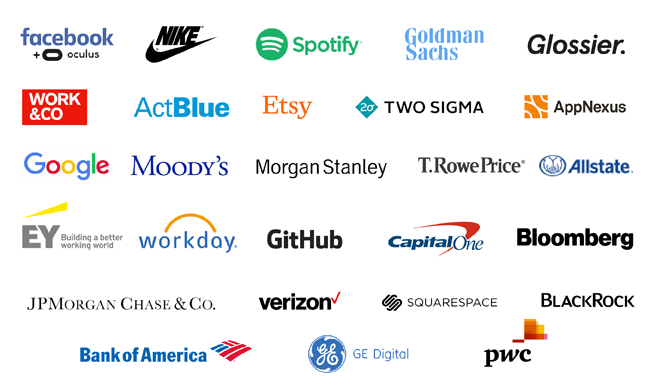 Companies Joining Include
Oculus/Facebook

Nike

Spotify

Goldman Sachs

Glossier

Work & Co.

ActBlue
And the following companies are recruiting via our candidate database, so be sure to finish and add your resume!
Etsy

Two Sigma

AppNexus

Google

Moody's

Oculus/Facebook

Nike

Goldman Sachs

Morgan Stanley

T. Rowe Price

Allstate

Audible

Ernst & Young

Workday

GitHub

Capital One

Bloomberg

JPMC

Verizon

Squarespace

BlackRock

Bank of America

GE

PricewaterhouseCooper
About Lesbians Who Tech + Allies
Lesbians Who Tech + Allies is a global community of over 40,000 LGBTQ women (lesbian, gay, bisexual, trans and queer) and gender nonconforming people in tech. Lesbians Who Tech promotes the visibility, leadership, and education of our community.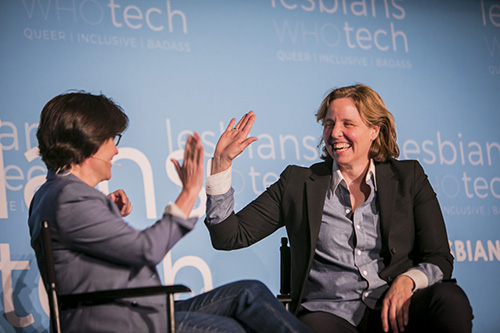 Kara Swisher and Megan Smith at Lesbians Who Tech Summit.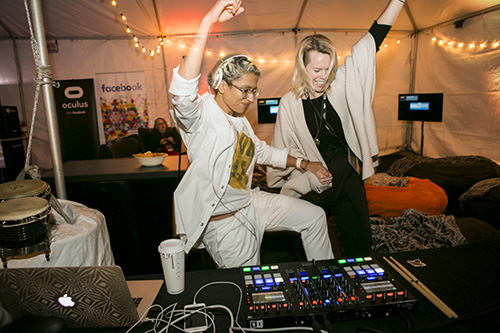 Madame Gandhi at Lesbians Who Tech Summit VIP Afterparty.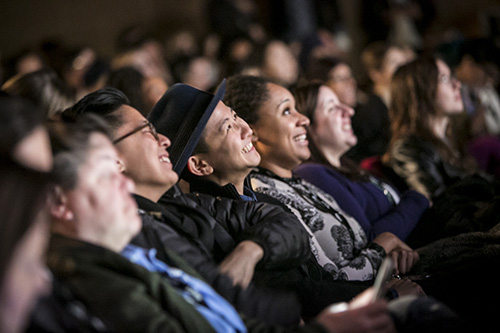 Opening night attendees at Lesbians Who Tech Summit.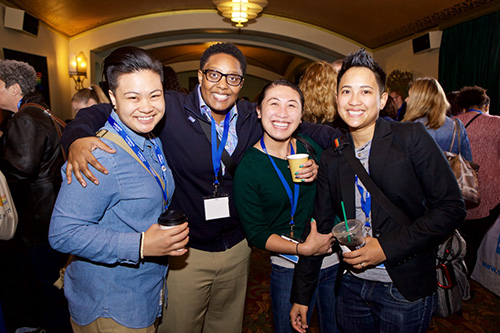 Networking at the Lesbians Who Tech Summit Tech Career Fair.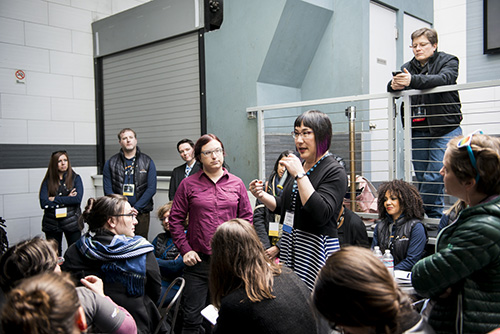 Refund Policy:
Lesbians Who Tech does not offer refunds for any reason. We do offer ticket exchanges up to 30 days before the event.


Instead of issuing a refund, your ticket is offered to someone in our community who couldn't make it otherwise due to financial hardship or your ticket will be used to support all the work Lesbians Who Tech does.
Accessibility:
Lesbians Who Tech welcomes all queer women and trans/nonbinary people (and allies) to this event.
Attendee Photo ID (state, company, school or LinkedIn Profile) must match registration name for badge pickup.
Photography and video is recorded at this event and made public.
Code of Conduct