Event Information
Location
7 Spencer St
Lexington, MA 02420
Description
A Puja, in sanskrit, means reverence, honor, worship and adoration. It's used by the Hindus, Sikhs, Buddhists, and others -- as a ceremony to honor a very special occasion; it's also used more often as part of asacred ritual/practice to support opening to the wisdom of the Divine -- your Source.
_________________________________________
Here's what we are going to do:
_________________________________________
Intimate Puja Circles, created by Robyn Vogel of Come Back To Love, will be the place to:
• Be playful with other yummy, juicy, soulful WOMEN!
• Learn about Tantra -- "What is Tantra anyway?"
• Be in a room with other women who are willing to be honest, and open their hearts
• Experience deep connections with those interested in conscious relationship and spirituality - women like YOU!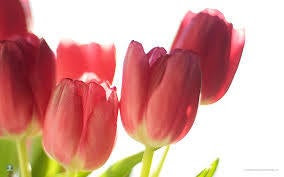 This special evening will begin with many invitations to connect with each other in light and playful ways -- always with the opportunity to go as deep as you choose. Single or coupled, you'll experience Tantric Intimacy as a way to say 'hello', get to know one another, mingle and connect in the beautiful way women do!
Here's what Puja participants are saying:
"The class was great; I really enjoyed it. Very different from my normal way of life, you did create on a small scale what I was hoping for....creating the possibility to feel a deeper intimacy."
"It's so amazing to walk into a room of "strangers" and walk out feeling in love with everyone!"
"I didn't think I'd be able to connect with anyone there. I was so surprised, and delighted, how easy it was to enjoy myself with every man in that room! Thank you Robyn, for your excellent facilitation skills. I felt totally safe!"
"We have to wait a whole month until the next one????"
"This is a very special event; a non-threatening, yet deep and authentic way to meet others. I've been online dating for years and it's just not for me. I've met some really good people at your events."
"We love to come as a couple and meet others on a similar path."
DETAILS
The Intimate Puja Circle itself will begin part-way through the night during which you'll have the chance to connect more deeply if you choose to.
You will be at choice and encouraged to ask for 100% of what you want. No uninvited touch is tolerated.
Q&A

1. What if I'm in relationship? Being in relationship definitely does not exclude you from coming to the Intimate Puja Circle or participating in the Tantric Speed Dating portion of the evening. These rituals will be invitations to connect with yourself and one another - and you will be at choice as to how you do that. There are typically a mix of singles and couples at the events.
2. What should I wear? Please be comfortable but also celebratory! Wear yoga pants or something with a draw string around the waist; bring sarongs, scarves, if you'd like
3. Do I need to bring anything? Yes, FRIENDS!! And your water bottle. You are also welcome healthy snacks to share after the Puja. Organic fruit and chocolate are best.
4. What if I have questions, I'm feeling a bit nervous: Please email me to set up a time to talk: Robyn@ComeBackToLove.com
*** POT LUCK TO FOLLOW - PLEASE BRING YOUR FAVORITE DISH TO SHARE WITH 4-6 OTHERS (PLEASE LABEL THE INGREDIENTS.)
Date and Time
Location
7 Spencer St
Lexington, MA 02420