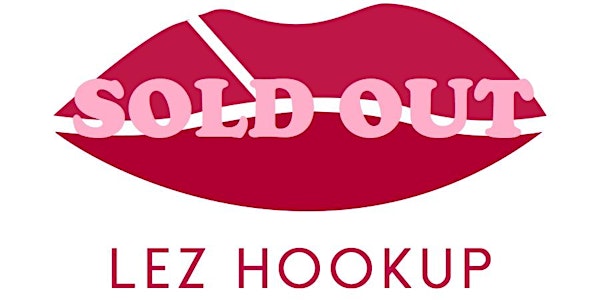 Lesbian Speed Dating - Paper Girl Spots Are Now Available
Sinlge Speed Dating Spots Have Sold Out PG Online Tickets have Sold Out We will open a couple PG spots at the door
When and where
Location
The Junction 1138 Davie Street Vancouver, BC V6E 4L7 Canada
About this event
Single Speed Dating Spots Have Sold Out
We may have Sold Out of Single Speed Dating spots at our event.
PG Online Tickets fort this event have Sold Out.
There will ne a couple PG Tickets available at the door. IF you would like to reserve one of these spots, please email us directly.
Paper-Girl 2.0 Spots have made available for this event. Please note that a very limited number of these spots are available. 
All previous Lez Hookup speed dating events have SOLD OUT. You must be 19 years of age or older to attend this event or any event offered by Lez Hookup Events.  By submitting any payments or attending a Lez Hookup event, you are agreeing to our  Terms and Conditions​  and Privacy Policy.
Lez Hookup Paper-Girl Spots Are Available For This Event
PAPER GIRL SPOTS 2.0 ARE HERE!!
What is a Lez Hookup Paper-Girl 2.0?
If you aren't sure about going speed dating and want just a "taste" of what happens at a Lez Hookup speed dating Vancouver event, being a Paper-Girl is a good place to start. You don't date alone and it also gives you a great idea of how our message parties function.
Imagine, if you will, a group of strangers that end up friends or something more by the end of the event.
We do not always have Paper-Girl spots and we limit how many Paper-Girl tickets we release for each event.
What does a Paper-Girl do then?
Well, a PG hangs with other Paper-Girls and dates. She writes and receives messages to and from any speed daters or PGs participating in the event and we gladly deliver them on the breaks and after the event.
Our dedicated single and available Paper-Girl professional will be there to assist you if you have any questions, just ask.
Will the speed dating participants be able to write back to me?
Yes, there is ample time to correspond with anyone that is a part of the event.
What happens if I leave a message for someone and they leave before you can send it?
We try our hardest to deliver all messages exchanged throughout the event, . It is your responsibility to check if you have any messages before you leave the event.
If there is a case where your message was not sent to its intended recipient, we will email her your message along with your email address if you have given consent for us to share your email address.
What if I leave before I get any messages?
It is up to you to make sure that you pick up your messages when you leave. We do not release the speed dater's email address or first name to Paper-Girls and Vice Versa.
I really want to speed date. Is there any possible way you can squeeze me in?
Lez Hookup Paper-Girls will be given the option to upgrade & pay the price difference to speed dating if a spot becomes available on the day of the event. Priority is given to our Paper-Girls. We decide this 20 minutes after the event begins.
Sign Me Up! Where do I get my spot?
Lez Hookup Paper-GIrl Spots are currently available online.
The price of a Lez Hookup Paper-Girl includes appetizers.