Description
Lesbian Speed Dating is at The Pint (Private Venue)
Ask yourself 3 questions
1. How many first dates have I been on?

2. How much time did I have to put into a first date when I really wanted to leave?

3. How do I meet new people?

Meet up to 20 women in one delightful evening.

Lez Hookup Events understands how difficult it can be trying to meet the "perfect one" or even make new friends in Vancouver! We've been to the bars, we've been to the parties and dinners, and we have done the online thing.....we've been everywhere the womyn have been and now it's time to bring the womyn to you if a fun and exciting way.

We strive to make dating and meeting new people less stressful and more memorable by presenting you with the easiest way to meet the some of the Vancouver-ite cuties out there.

Remember: She wouldn't be at a Lez Hookup event if she wasn't wanting to meet someone too!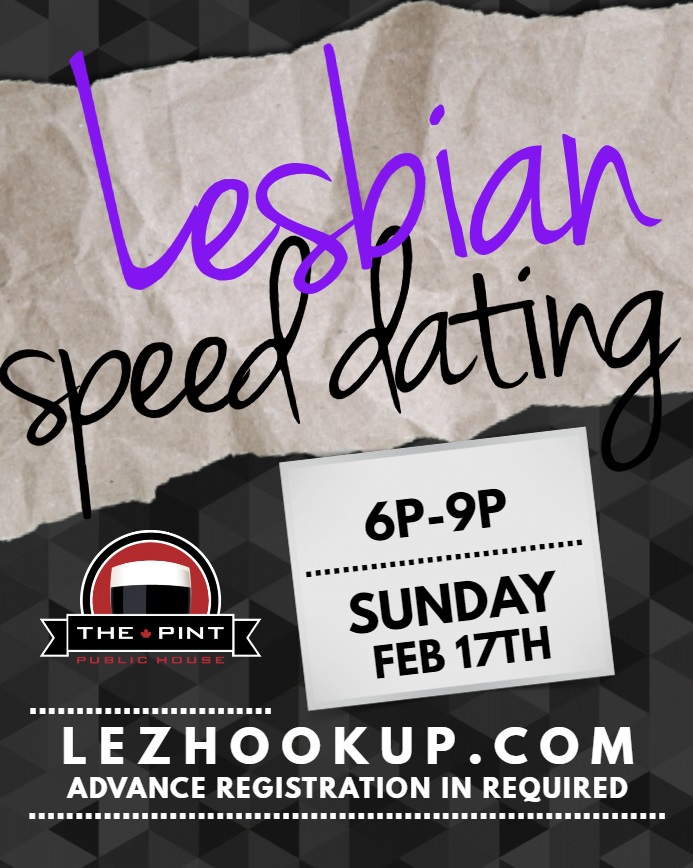 We anticipate a SOLD OUT event, so early registration is strongly encouraged.
All previous Lez Hookup speed dating events have SOLD OUT
You must be 19 years of age or older to attend this event or any event offered by Lez Hookup Events.
By submitting any payments or attending a Lez Hookup event, you are agreeing to our Terms and Conditions​ and
Privacy Policy.