Description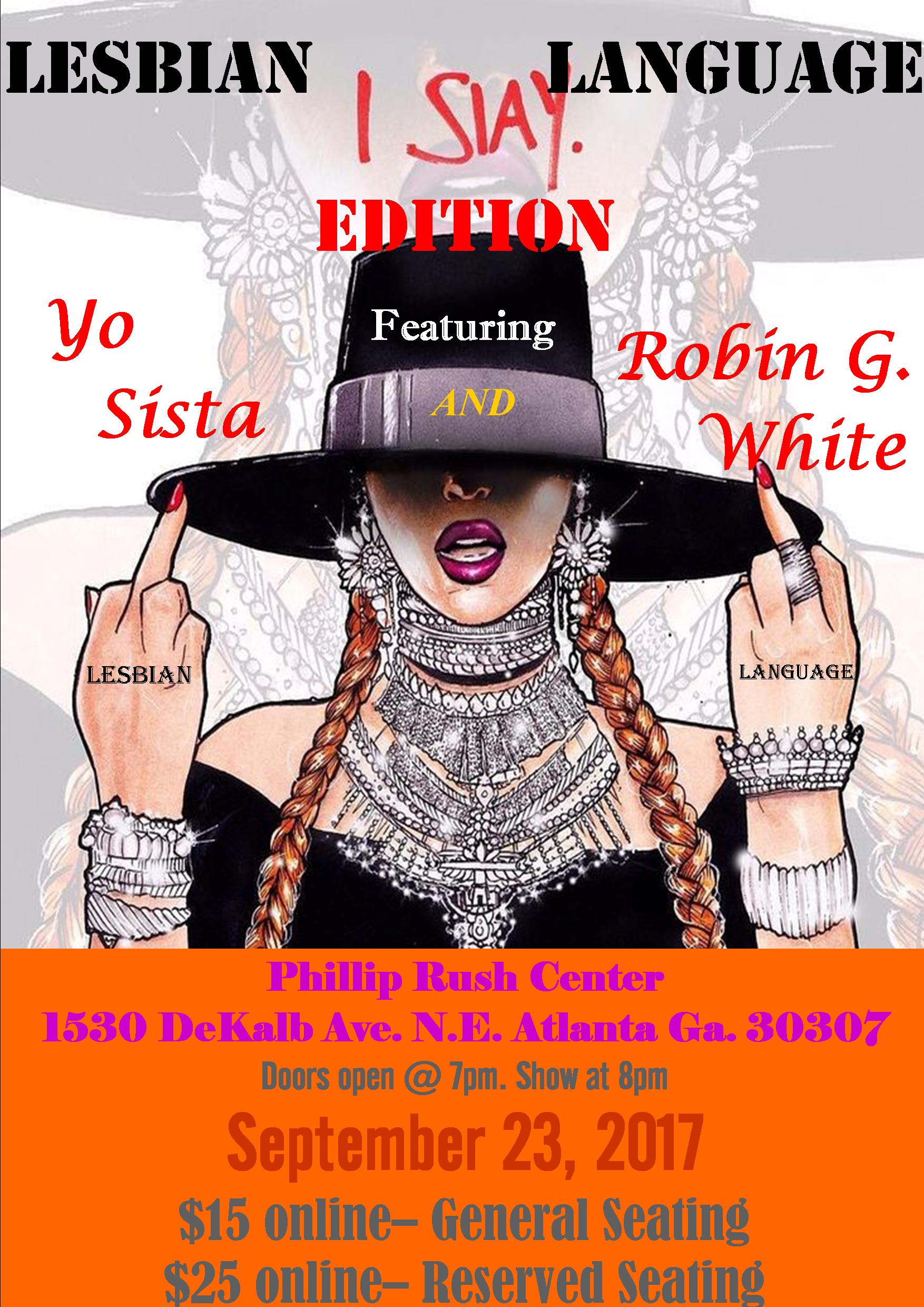 Enthusiast's of spoken word and music lovers it is time to join together in the spirit of the arts. You can come dressed as you like OR you can come dressed as your favorite Beoynce video. We will be rocking out to Beyonce songs while enjoying spoken word in-between.
Spoken word, music, and artistic lesbian lovers if you have a dope piece to spit come and be expressive. There will be an open mic for virgins and the experienced for self expression. This is a noncompetitive, nonjudgmental, and comfort zone so come and get your snap on and meet like minded poetry lovers like yourself. This event will NOT be a clean mic (vulgar language may be expressed in artist piece) so no person under 18 should attend.
We will have two featured artist for the evening which will be Yo' Sista and Robin G. White which will amaze you with their gift of spoken word.
Lesbian Language is a group where we are lovers of spoken word and other artistic forms of expressions from the lesbian community which come together to express ourselves freely without judgment.
Purchases are nonrefundable under no circumstance. Reserved seating is $25, general seating is $15. Tickets sell out fast and reserved seating is limited.
Date and Time
Location
Refund Policy