Les Mercredis de l'Art - Wednesday Art conferences

Multiple Dates
Event Details
Karine Douplitzky worked for fifteen years in France as a documentary filmmaker and a photographer, while teaching in the Cultural Mediations Department of the Sorbonne University in Paris, as well as in Nagoya's University (Japan). She worked as an art critique on new medias, from the birth of Paper to the coming of Digital Art. She is now a PhD Candidate in the History of Art Department of Berkeley University and focuses on Early Modern French Art. 
Cycle de conférences (en français et anglais) par Karine Douplitzky, de formation scientifique à l'origine, diplômée de l'Ecole Centrale de Paris, Karine Douplitzky s'est orientée très tôt vers une carrière littéraire et artistique, réalisant plusieurs films documentaires (dont un sur le Viaduc de Millau), exposant des photographies, enfin écrivant de nombreux livres et articles sur les nouveaux médias (notamment un livre sur l'histoire du papier). Elle a enseigné pendant plus de dix ans la pratique du cinéma et l'histoire du documentaire à Paris III (Sorbonne Nouvelle) et à Nagoya (Japon). Etablie depuis trois ans aux Etats-Unis, elle est à présent doctorante à l'Université Californienne de Berkeley, spécialisée dans l'art français de la Renaissance à la Révolution française. 
1- March 26th : Rubens in 17th century France   (De Rubens à la querelle du coloris)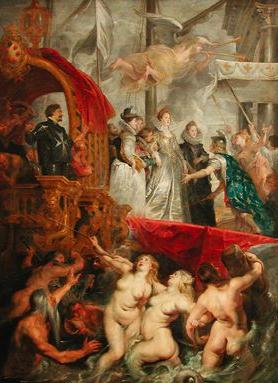 An introduction to Pierre-Paul Rubens, the Flemish court painter and diplomat who became particularly influential in France under Richelieu and Louis XIII, while developing a brilliant career in Spain and Great Britain. A rediscovery of his work as well as a fundamental spur to the nascent French Rococo movement, fifty years after his death.
Une presentation du peintre de cour et diplomate fla;and qui su se faire apprécier des plus grands monarques du début du XVIIe siècle,en France, en Espagne, comme en Angleterre, et excerça à titre posthume une influence décisive sur la peinturefrançaise, à l'aube du Rococo.
2- April 9 th - Watteau and the "Fêtes Galantes   (Watteau et les Fêtes Galantes)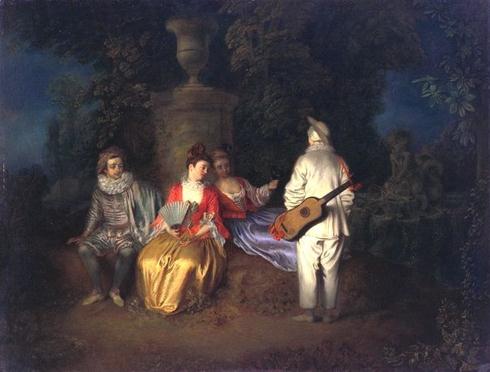 Une introduction au Rococo à travers le peintre le plus énigmatique du siècle des Lumières qui pose les jalons d'une nouvelle esthétique française venant renouveler les canons de la classique Académie Royale de peinture.
 A presentation of the French Rococo style through one of the most enigmatic painters of the 18th century, Antoine Watteau, who laid the groundwork for a new aesthetics in France and renewed the standards of the Royal French Academy.
3-  April 30th  - Boucher and the "art of make-up"  (Boucher et l'art du fard)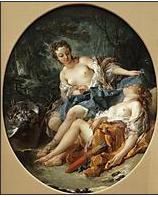 An exaltation of femininity and seduction with François Boucher during the Enlightenment, when the Marquise de Pompadour is at the summit of her glory and French salons are adorned with the most exquisite decorations. 
Avec François Boucher, la marquise de Pompadour est au sommet de sa notoriété et les salons français s'agrèmentent des plus délicieuses décorations qui participent d'un art de la séduction. Une exaltation du féminin que les Lumières viendront bientôt juger d'un oeil sévève.
4- May 14th  - Eternal Matisse   (Matisse l'intemporel)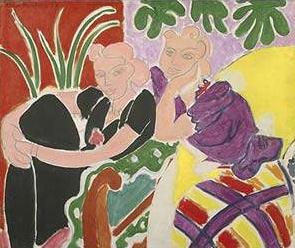 A dive into the 20th century's many controversies with Henri Matisse, the highly acclaimed and multi-faced artist, who never stopped inspiring generations with his startling colors and brushwork.
Un Matisse aux multiples  visages qui, de la figuration à l'abstraction , ouvre la porte sur un XXe siècle mouvementé. Un artiste qui n'a cessé d'inspirer les générations suivantes.
5- May 28th- Duchamp, towards contemporary art (Duchamp le contemporain)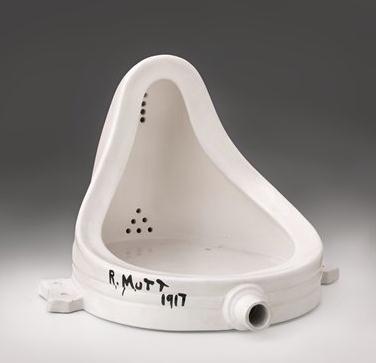 A return on the seminal work of Marcel Duchamp, now one of the most recognized artists, but probably the most misunderstood one at the time, who marked a turning point in aesthetics and more than a century later, still raises questions and controversies. A major reference to 21st century art.
Duchamp est sans doute l'artiste le plus cité des artistes contemporains et le plus incompris de sa génération. Un retour sur une oeuvre qui ouvre une brèche dans l'histoire de l'esthétique et qui, cent ans après, suscite toujours autant d'interrogations et de polémiques. Une référence incontournable pour aborder le XXe siècle.
 The conferences will be given in French and English.    Les conférences seront en français et en anglais