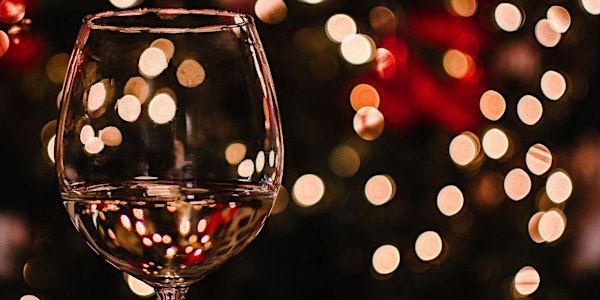 LES FÊTES D'HIVER: Holiday Tour de France via Zoom
NOW NATIONWIDE! The holidays are the perfect time to remember what makes life worth living, like the wide world of French wine for instance!
About this event
Everybody wants to come to the Boston Wine School, so now we're nationwide!
You can order class wines online for nationwide delivery and experience that famously snob-free Boston Wine School education wherever you live. Today we can ship wine to 90+ percent of the people in the US.
ORDER WINES ONLINE for delivery at least one week before class
_______________________
France is home to some of the planet's most famous wines, and we could easily do a 52-week class and just scratch the surface. This 2-hour overview class will take you on a tour of the most famous French grapes and regions.
A little geography makes it easy to understand what people mean when they talk about Burgundy versus Bordeaux. Grapes matter too, and you'll taste the major French wine grapes that today are profoundly important all over the world. Most importantly, this class is an opportunity to learn about yourself and to discover your own personal tastes and your favorite French wines.
Tour de France is an ideal class for wine lovers just starting their explorations of wine. You'll taste four major French wine regions and focus in on the most popular wine grape varieties. In the process, you will learn basic wine tasting skills and how to describe the different personalities of these wines.
Your wine confidence going into the holidays will be sky high after this class.

WHO SHOULD ATTEND This is a Level 1 survey course for beginners and enthusiasts. It assumes some exposure to wine but little or no formal wine knowledge. This program is appropriate for both consumers and professionals in all wine, food, hospitality and service industries.
WHAT YOU WILL LEARN Students will learn technical wine tasting, major French wine grapes, and fundamentals of French wine style. The emphasis in Level 1 is on providing an overview of wine ideas, plus an introduction to wine and food pairing concepts.
PLEASE NOTE Wine & food menus are subject to change based on availability, inspiration, and whimsy!
WINE MENU (tentative) 2020 Lauverjat Sancerre (Loire Valley) | 2018 Domaine Faiveley Bourgogne Rouge (Burgundy) | 2016 D'Aigueville Côtes du Rhône (Southern France) | 2018 Château Nicot (Bordeaux)
REGISTRATION REQUIREMENTS Guests & students must meet the legal minimum age for the retail purchase of alcoholic beverages in the country where the program is being held: 21 in the USA and China.

ORDER WINES ONLINE
USA: We deliver to more than 90% of the population with no problem. Make sure to order your wines at least one week before class to assure delivery.
Other USA: There are a few states where it's legally impossible to ship wine: Utah, Kentucky, others. If you live in one of these states, you'll have to shop for your own wines, so please contact wineclass@bostonwineschool.com and request a shopping list.
International: Wine delivery is limited to the USA. If you live elsewhere, you'll have to shop for your own wines, so please contact wineclass@bostonwineschool.com and request a shopping list.
YOUR EDUCATOR
JONATHON ALSOP is founder & executive director of the Boston Wine School, author of The Wine Lover's Devotional and In Vino Veritas, and a commentator for National Public Radio on WGBH | Boston Public Radio and Under The Radar.
He began writing about wine, food and travel in 1988 and emerged as a wine expert through his syndicated wine column. He has contributed numerous articles to the Associated Press, Frequent Flyer Magazine, La Vie Claire, Beverage Business Magazine, Mobil Travel Guides, Fodor's Travel Guides, Boston Globe, and many others.
Jonathon founded the Boston Wine School in 2000 where he teaches wine and food classes in a dedicated 100% snob-free zone. His new book Wine Life: A Collection Of Verses will be published in 2023.