Event Information
Refund policy
Contact the organizer to request a refund.
Eventbrite's fee is nonrefundable.
Join Les Dames NY at THE NEXT BIG BITE: THE HOME COOK PRO; A Live Conversation On Zoom.
About this event
Thursday, October 21, 2021. 6:00 - 7:00 PM ET . Registration Fee: $20 (Students and Media FREE w Code). Zoom link provided upon registration, via order confirmation.
During quarantine, we all became pros in our home kitchens, which turned into Command Central and the source for nourishment and health, comfort and community, joy and entertainment. With the landscape changed so drastically in our homes and restaurant communities, how will our kitchens and dining experiences evolve? We'll consider the changes through engaging keynotes and conversations with top chefs, community advocates and industry leaders.
We are delighted to have as our guests:
KEYNOTE SPEAKERS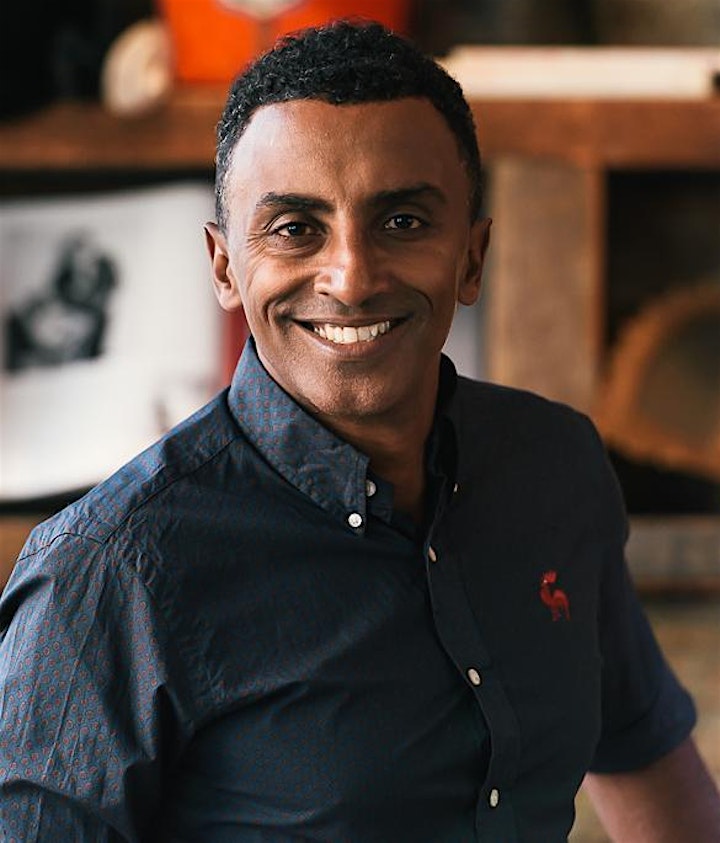 Marcus Samuelsson. Chef, Restaurateur. (Photo: Matt Dutile)
MARCUS SAMUELSSON is the acclaimed chef behind many restaurants worldwide including Red Rooster Harlem, MARCUS Montreal, Marcus B&P, Red Rooster Overtown and Marcus Fish + Chop House in the Bahamas. He was the guest chef for President Obama's first state dinner. He has won multiple James Beard Foundation awards for his work as a chef and host of No Passport Required, his public television series with Vox/Eater. Samuelsson was crowned champion of Top Chef Masters and Chopped All-Stars and is the head judge of the new show Top Chef Family Style. A committed philanthropist, Samuelsson is co-chair of Careers through Culinary Arts Program (C-CAP), which focuses on helping underserved youth. Samuelsson co-produces the annual Harlem EatUp! Festival, which celebrates the food, art, and culture of Harlem. During the COVID-19 pandemic, Samuelsson converted his restaurants Red Rooster Harlem, Marcus B&P in Newark, and Red Rooster Overtown in Miami into community kitchens in partnership with World Central Kitchen, serving over 230,000 meals to those in need. He has an audio project with Audible, titled Our Harlem, and co-hosts This Moment podcast with Swedish rapper Timbuktu on ACAST. He is the author of several cookbooks, including The New York Times bestselling memoir Yes, Chef: A Memoir and his latest book The Rise: Black Cooks and the Soul of American Food.
Follow Samuelsson on Instagram, Facebook, and Twitter at @MarcusCooks
www.marcussamuelsson.com / Facebook / Twitter / Instagram / LinkedIn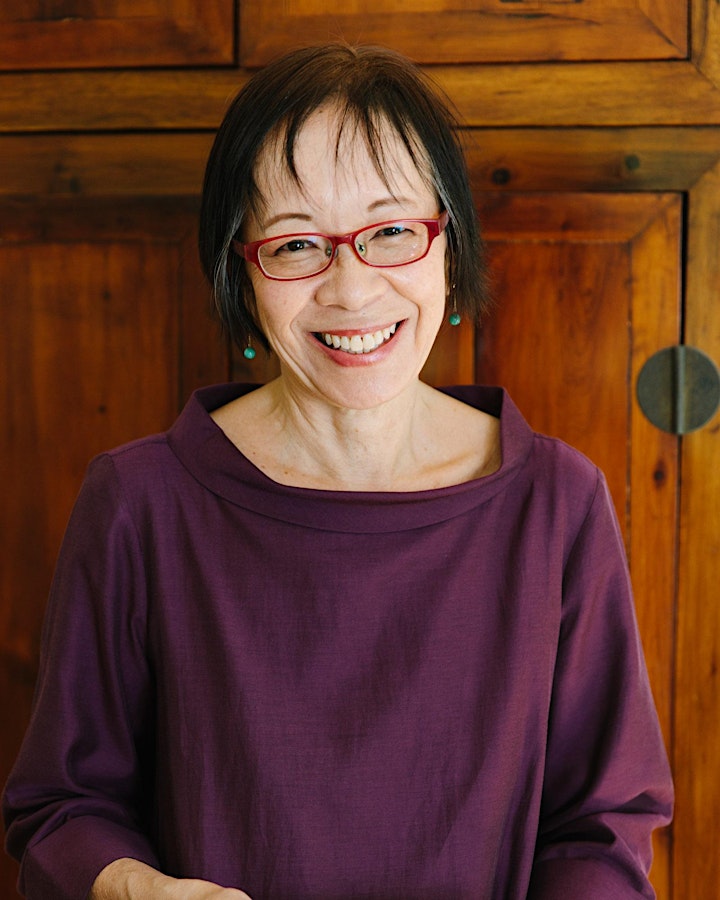 Grace Young. Author, Activist. (Photo: Christine Han)
Grace is an accomplished Food Writer, Cooking Teacher, Culinary Historian and Activist. She has authored seven cookbooks, won two James Beard Awards and five IACP Awards while contributing to magazines, websites, videos and TV programs, and taught cooking demos for Fortune 100 companies. Named the "poet laureate of the wok" by food historian Betty Fussell, Grace has devoted her career to demystifying the ancient cooking utensil for use in contemporary kitchens. Grace has worked tirelessly to draw attention to America's Chinatowns, especially New York's historic Chinatown. She has become the nation's most prominent voice in a campaign to support and preserve struggling Chinese businesses.
www.graceyoung.com / Facebook / Twitter / Instagram
HOST AND PANEL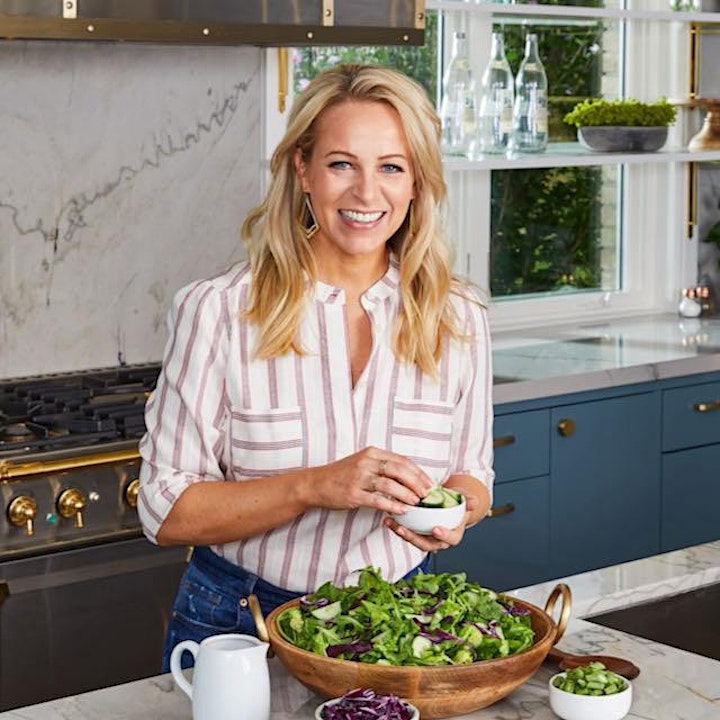 Tara Bench. Culinary Personality.
Tara has spent more than twenty years in food publishing creating recipes, articles, and food styling for various publications, television and advertising. Prior to starting her brand and blog, TaraTeaspoon.com, she was a food editor at Martha Stewart Living magazine and Food Director at Ladies' Home Journal. Her debut cookbook, Live Life Deliciously: Recipes for Busy Weeknights and Leisurely Weekends, was published Fall 2020.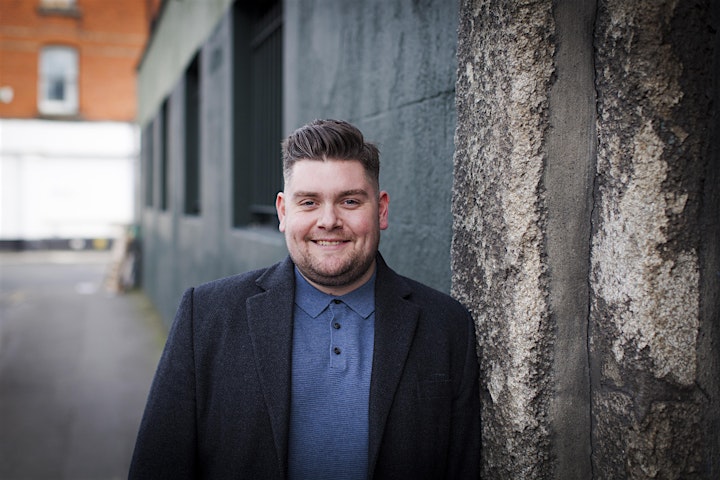 Samuel Dennigan. CEO, Strong Roots.
Strong Roots was founded in 2015 by Samuel Dennigan, an Irish entrepreneur who spent a decade working for his family's fresh produce distribution business and saw an opportunity to bring next-generation innovation to what he considers the sleepy frozen food market. Strong Roots is the UK's fastest growing plant-based brand – currently expanding across the US, in already 5000 stores like Whole Foods and Erewhon and just recently rolled out products in over 2000 Walmart stores in September. Strong Roots was just awarded a certified B Corporation for its efforts in building sustainability and community.
Jane M. Freiman. Founder, Smart Kitchen Insights Group.
A consumer behavior cooking expert, who is an innovative thought leader and a pioneer in the future of the cooking and kitchen experience, Jane Freiman is the Founder of the Smart Kitchen Insights Group, a virtual test kitchen. Jane has over 30 years test kitchen experience. She has a keen understanding of consumers' cooking needs and behaviors.
Her mission is to bring to life the consumer's kitchen and their cooking experiences, with the mantra: "It starts with the consumer... and ends with the food".
As a leader of the Campbell Soup Company Consumer Test Kitchen, Jane provided consumer cooking insights and trends to the broader Campbell business and ensuring home kitchen realities and the mindset of a consumer are central to Campbell's recipe and product development. While leading the Consumer Test Kitchen, Jane created best practices for recipe development, created the consumer test kitchen quality seal and envisioned a "Consumer First" mindset to drive business success for each brand.
Jane led an enterprise-wide Kitchen of the Future Team to keep a finger on the pulse of trending technology.
Jane graduated from Winthrop University with a BS in Food and Nutrition and a minor in Business. She is a member of International Association of Culinary Professionals.
www.smartkitcheninsights.com / LinkedIn / Twitter / Instagram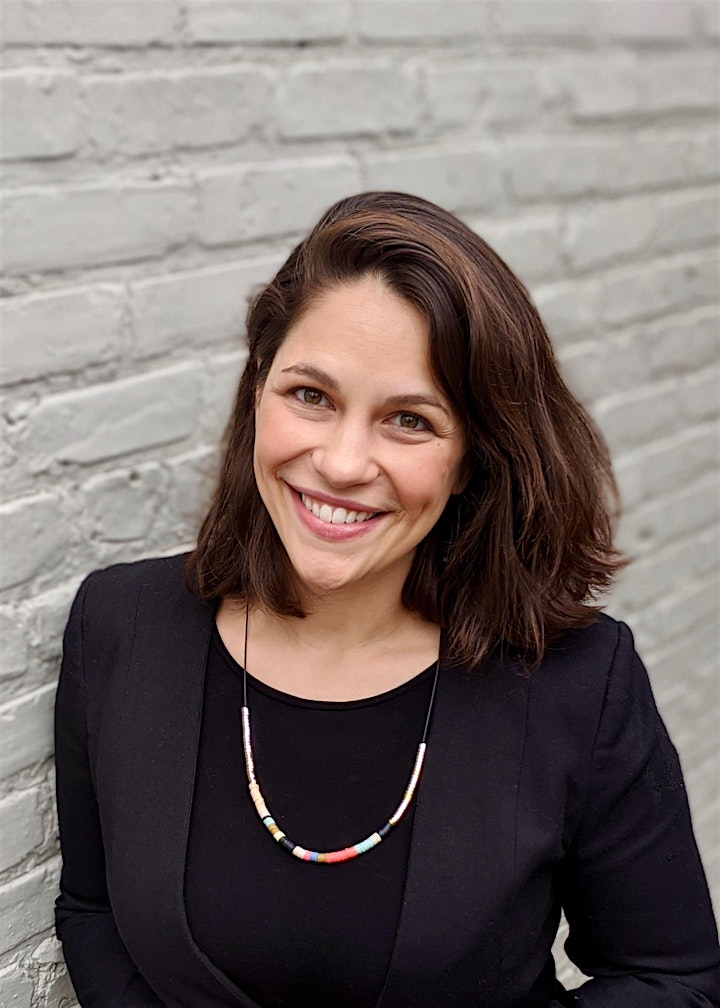 Eve Turow-Paul. Author, Founder of Food For Climate League.
Eve Turow-Paul is the world's leading expert on Millennial and Gen Z global food culture, and founder and Executive Director of Food for Climate League. Her latest book is Hungry: Avocado Toast, Instagram Influencers and Our Search for Connection and Meaning (BenBella, 2020). By blending qualitative and quantitative methods, Turow-Paul explores the 'why' behind today's biggest food and lifestyle trends.Through her writing, consultancy (ETP Insights) and nonprofit leadership, she helps companies and organizations connects the dots between climate, food trends, equity, and mental health, to develop strategic products and campaigns that meet people's core human needs. Turow-Paul views climate-smart food culture as a key lever for improving mental, physical, and environmental health around the world.Turow-Paulis a Forbes contributor and her writing on food trends and human behavior has appeared in a number of publications including The Chicago Tribune, Plate, The Village Voice, on The Atlantic,Washington Post, FoodTank,Refinery29, Huffington Post and more. She was prominently featured in the documentary film WASTED! The Story of Food Waste, which premiered at Tribeca Film Festival.In 2019, with seed funding from Food@Google, Turow-Paul founded Food for Climate League, an all-female non-profit research collaborative working to re-frame the food and climate narrative in order to democratize sustainable eating.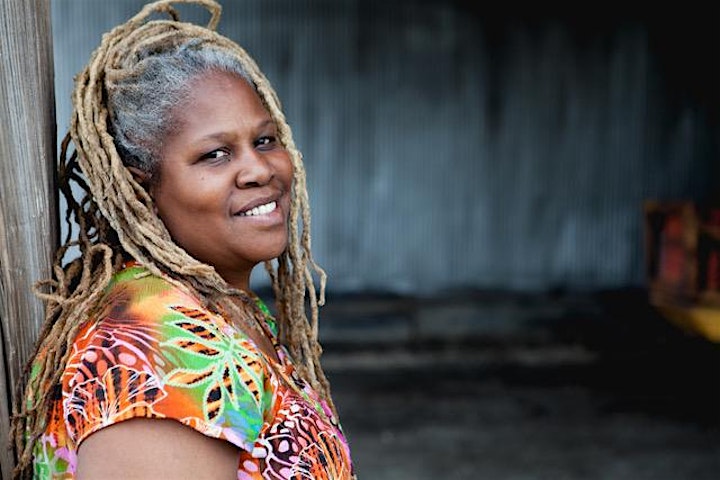 Karen Washington. Co-Owner, Rise & Root Farm.
A recipient of the James Beard Leadership Award and named by Essence Magazine one of their Essential Heroes, Karen is a farmer and community activist, striving to make New York City a better place to live. As a community gardener and board member of the New York Botanical Gardens, she worked with Bronx neighborhoods to turn empty lots into community gardens. An advocate and former president of the New York City Community Garden Coalition, she stood up and spoke out for garden protection and preservation. As a La Familia Verde Garden Coalition member, she helped launch a City Farms Market, bringing fresh vegetables to the community. Karen is a board member of Farm School NYC, leading workshops on growing food and food justice across the country, Soul Fire Farm, an organization committed to undoing racism and injustice in the food system, and Why Hunger, a grassroots support organization at ending hunger. Karen is a co-founder of Black Urban Growers (BUGS), an organization supporting growers in urban and rural settings, and most recently in 2019, co-founded Black Farmer Fund to support black farms and businesses with capital and resources in New York State.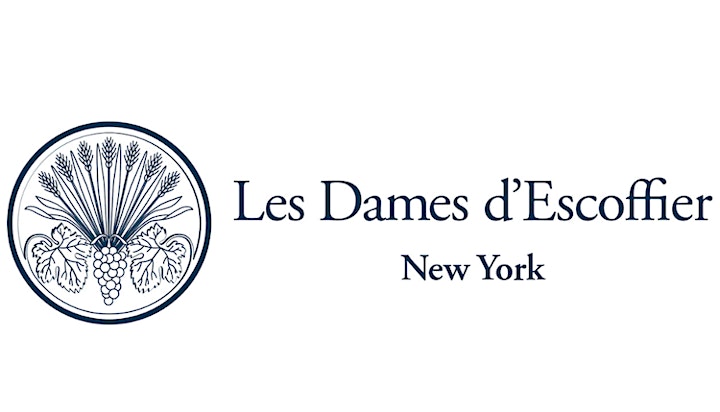 Proceeds benefit LDNY Scholarship Fund / www.ldny.org / info@ldny.org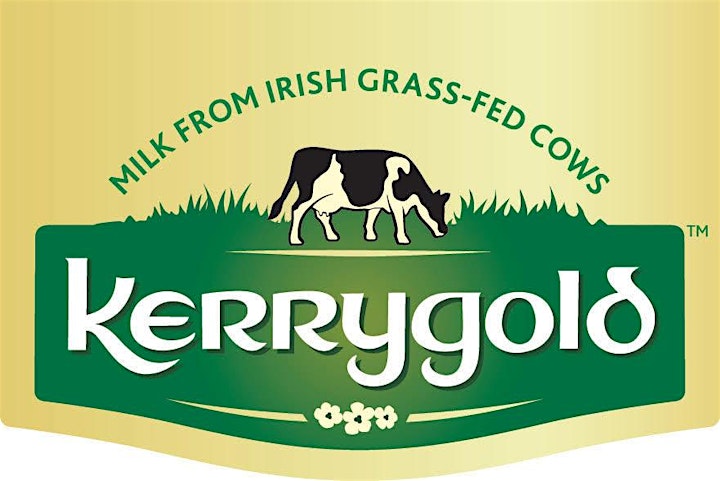 Date and time
Location
Refund policy
Contact the organizer to request a refund.
Eventbrite's fee is nonrefundable.
Organizer of LES DAMES D'ESCOFFIER NY PRESENTS: THE NEXT BIG BITE. THE HOME COOK PRO.
Les Dames d'Escoffier New York (LDNY) is a 501c3 organization. Our mission is to advance and support aspiring professional women in food and beverage, as well as to champion critical industry issues. LDNY's vision is guided by three objectives: Education, Advocacy and Philanthropy. Our premier food and fine beverage events are the primary ways we fundraise in support of LDNY's competitive Scholarship Program, one of our proudest achievements. Created in 1977, our scholarships provide aspiring students in the world of food and beverage with financial assistance as well as a host of additional industry opportunities. Our events are open to members and the general public. You can also support our scholarship fund directly, via ldny.org or smile.amazon.com. Follow @LesDamesNY on FB, IG and Twitter.