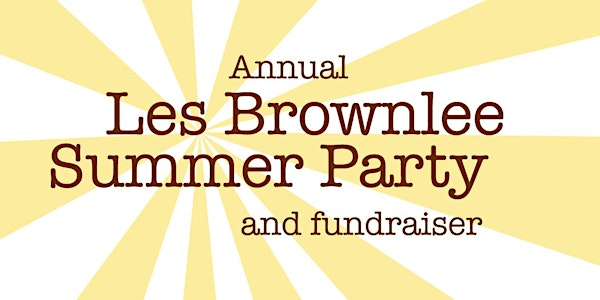 Les Brownlee Summer Party/Fundraiser
When and where
Location
Home of Priscilla Ruth MacDougall 537 Judson Ave Evanston, IL 60202
Description
Priscilla Ruth MacDougall and the Chicago Headline Club Foundation cordially invite you to
the annual
Les Brownlee Summer Party
Sunday, August 23, 2-6 p.m., with a short program at 4 p.m.
at
the home of Priscilla Ruth MacDougall, 537 Judson, Evanston.

We'll touch on the legacy of groundbreaking journalist Les Brownlee and discuss the future of journalism while enjoying food, drink and the pleasure of each other's company.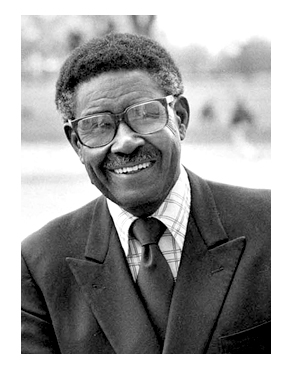 Highlights include:
✿ Tavis Smiley/Charlie Rose-style conversation with players-to-be-named-later starting around 3 p.m.
✿ Books for sale: New books by Kenan Heise, "He Writes About Us," and by Allen Rafalson,"The Santa Claus Trial", plus Les' book "Les Brownlee: The Autobiography of a Pioneering African-American Journalist."
✿ Hecky's Barbecue, brats, burgers, beer
✿ Live Music
✿ some surprises

Suggested donation: $25 or more

Proceeds will fund scholarships awarded in Les' name through the Chicago Headline Club Foundation.

Can't make it to the party, but want to donate?
Send your check to
Chicago Headline Club Foundation
c/o CHCF Treasurer Howard Dubin
Manufacturers News
1633 Central St.
Evanston, IL 60201
Cool news: Donors and ticket buyers will be entered in a drawing to win 4 VIP tickets to Windy City LIVE: Watch rehearsals, be part of the live audience and meet Val Warner and Ryan Chiaverini. FUN! (Yes. You can have your picture taken with them, too.)



Lester H. Brownlee was a pioneer in mainstream journalism and a mentor to thousands of journalism students. He started his career at Ebony magazine, and later Chicago Defender and WBBM radio. In the early 50s, he was the first black reporter to join the staff of the Chicago Daily News. It was at WLS-TV where he'd won an Emmy for his editorial writing in the mid-70s. Later, he taught journalism at Columbia College and was named its first professor emeritus. He also was the Chicago Headline Club's first black president and the first black member of Society of Professional Journalists. At Northwestern University's Medill School of Journalism, he'd earned his bachelor's and master's degrees and made the acquaintance of his professor's daughter, Priscilla Ruth MacDougall. Les and Priscilla wed in the late 80s.

Learn more about Les via conversation between Priscilla Ruth MacDougall and Richard Steele at WBEZ recorded a few years ago.
Chicago Headline Club Foundation is the charitable arm of the Chicago's pro chapter of the Society of Professional Journalists, the Chicago Headline Club.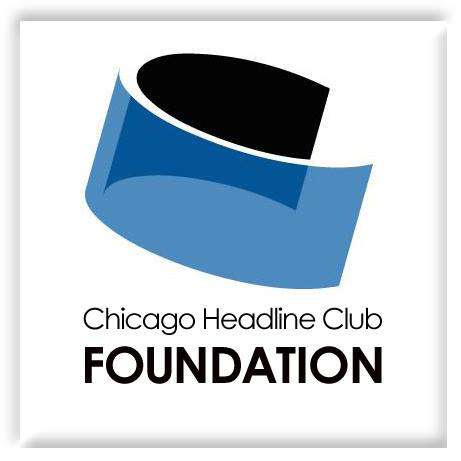 [ Photo of Les Brownlee: © Brett Jones ]